Wired Optical Mouse with 3 keys, DPI 1000 With 1.5M USB cable,Blue,size72*108*40mm weight:0.077kg
Šifra artikla:
CNE-CMS05BL
Dostava:
Iznos dostave 19kn
Može biti na Vašoj adresi u roku 1-3 radna dana
Dostupnost artikla:
Artikl je dobavljiv isti ili najkasnije drugi dan
Ostvarite 10% popusta na virmansko i gotovinsko plaćanje
obračunava se na kraju narudžbe -
37,14 Kn
Obročno plaćanje:
3 * 13,76 Kn
6 * 6,88 Kn
12 * 3,44 Kn
WIRED MOUSE M-05
The shape of this mouse's housing ensures comfort and minimal fatigue during right-hand use. The optical sensor with 1000 dpi is optimal for office work, study, and Internet browsing. The durable, rubberized coating is pleasant to the touch. The bottom of the mouse is optimized for easy gliding on almost any surface. Buttons that can handle up to 3 million clicks ensure a long mouse life. The Canyon is committed to the environment - the product's eco-friendly packaging is plastic-free. Quality and convenience without compromise!
Features:
Optical sensor resolution 1000 dpi
Rubberized coating for comfortable use
Low-friction base
Button lifespan: up to 3 million clicks
Ergonomic shape
Eco-friendly, plastic-free packaging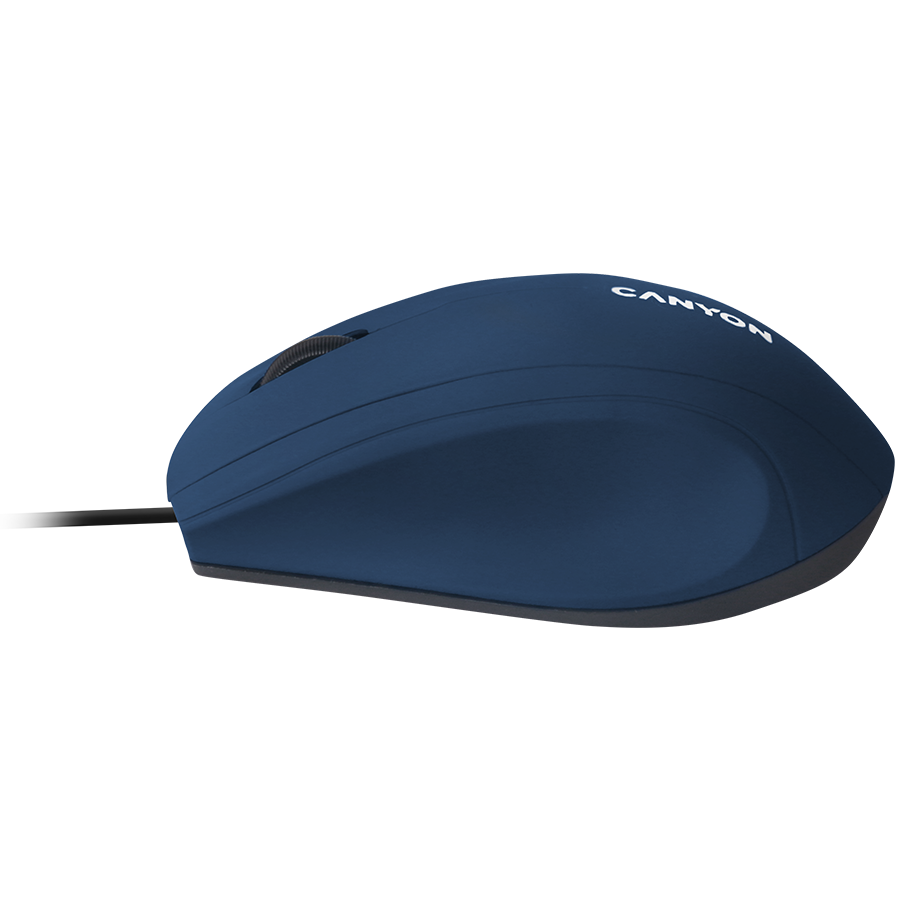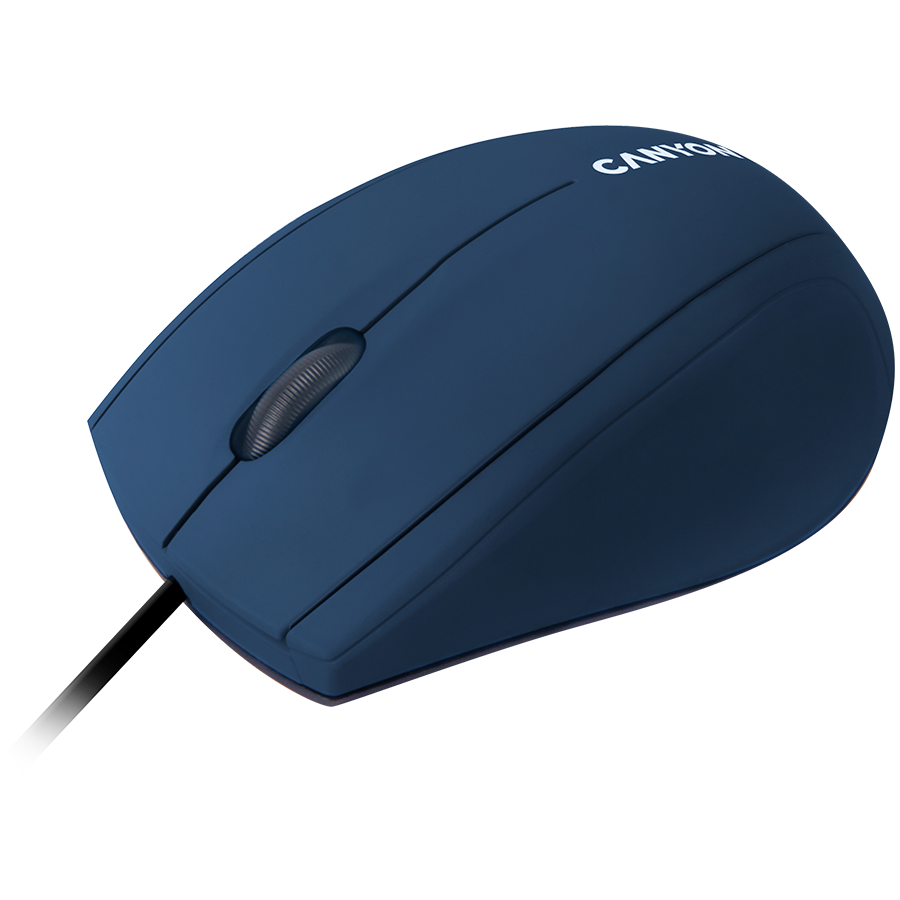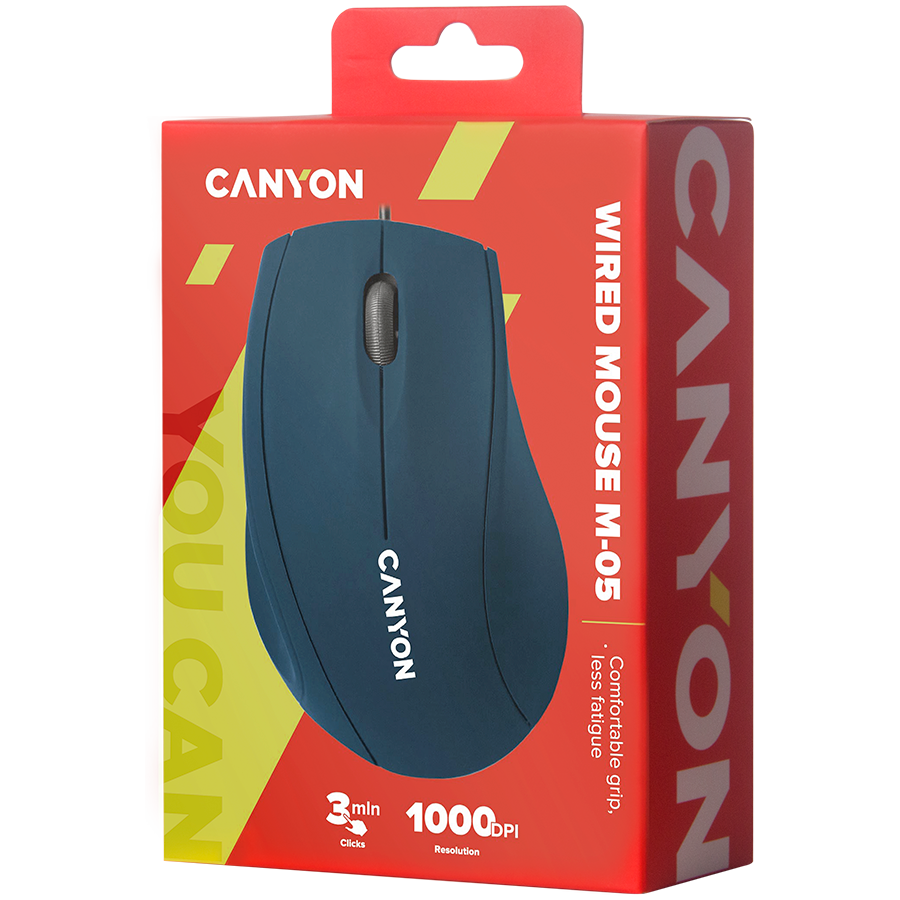 Device Location: External
Connectivity Technology: Wired
Interface: USB
Number of Buttons: 3
Movement Resolution: 1000 dpi
Pointing Device Technology: Optical
External Color: Blue
Cable Length: 1.5 m
Included Accessories: Documentation
Width (mm): 72 mm
Height (mm): 40 mm
Depth (mm): 108 mm
Nominal Weight: 0.077 kg
Warranty Products Returnable: Yes
Warranty Term (month): 24 month(s)
Warranty validation Criteria: Serial Number
Pack Length (mm): 82 mm
Pack Width (mm): 40 mm
Pack Height (mm): 115 mm
Pack Weight Brutto (kg): 0.08 kg
Pack Weight Netto (kg): 0.079 kg
Pieces in pack: 1
Box Length (mm): 460 mm
Box Width (mm): 410 mm
Box Height (mm): 260 mm
Box Weight Brutto (kg): 10.68 kg
Retail Packaging Net Weight Carton: 0.01 kg
Retail Packaging Net Weight Plastic: 0 kg
Packs in Box: 120
Package Type: Retail
EAN Code: 5291485008062
Ostale informacije