Wired Chocolate Standard Keyboard ,105 keys, slim design with chocolate key caps, 1.5 Meters cable length,Size34.2*145.4*27.2mm,450g AD layout
Šifra artikla:
CNE-CKEY5-AD
Dostava:
Iznos dostave 19kn
Može biti na Vašoj adresi u roku 1-3 radna dana
Dostupnost artikla:
Artikl je dobavljiv isti ili najkasnije drugi dan
Ostvarite 10% popusta na virmansko i gotovinsko plaćanje
obračunava se na kraju narudžbe -
57,49 Kn
Obročno plaćanje:
3 * 21,29 Kn
6 * 10,65 Kn
12 * 5,32 Kn
Wired multimedia keyboard KB-50
This comfortable keyboard is well-suited for both work and study in an office or at home. 104 durable keys that can handle up to 10 million clicks also include 12 multimedia keys for easy media control. Quiet, flexible buttons reduce distraction created by noise and help you better focus on work. The convenient 1.5 m cable length allows it to take up less space without compromising ease of use. This keyboard works seamlessly with both Windows and Mac OS.
Features:
Ergonomic design for comfortable typing
12 multimedia functions
Cable length: 1.5 m
Number of keys: 104
Key lifespan: up to 10 million clicks
Product dimensions: 434.2x145.4x27.2 mm
Compatible with Windows OS / Mac OS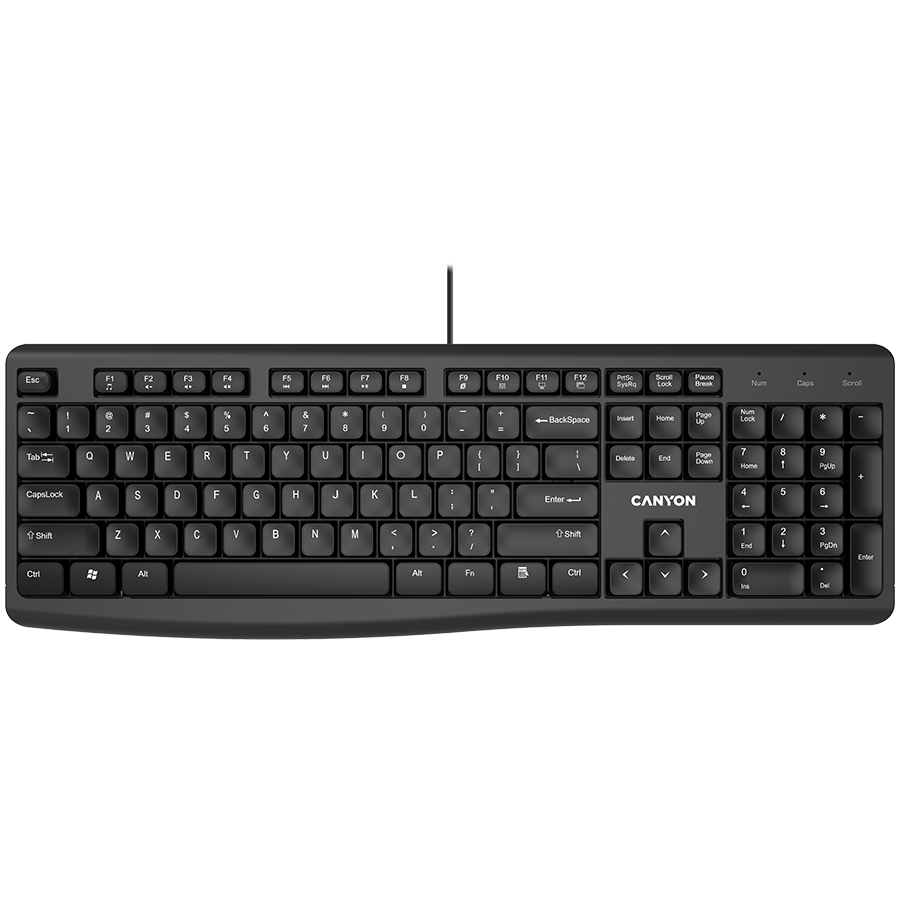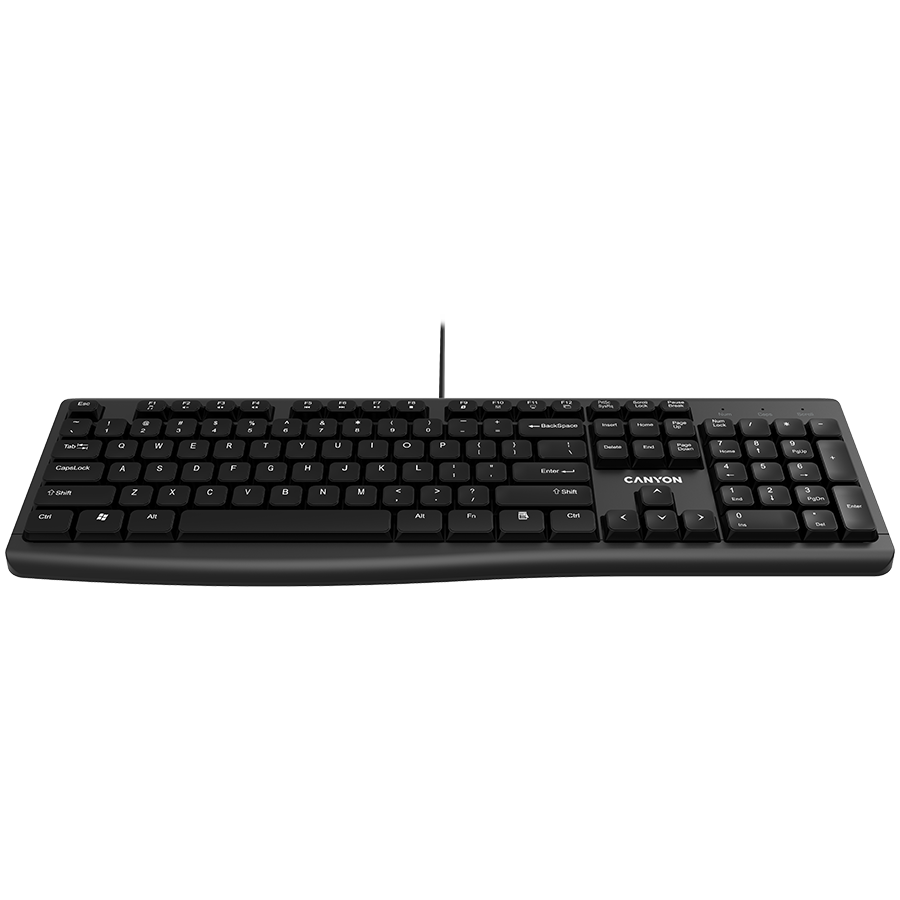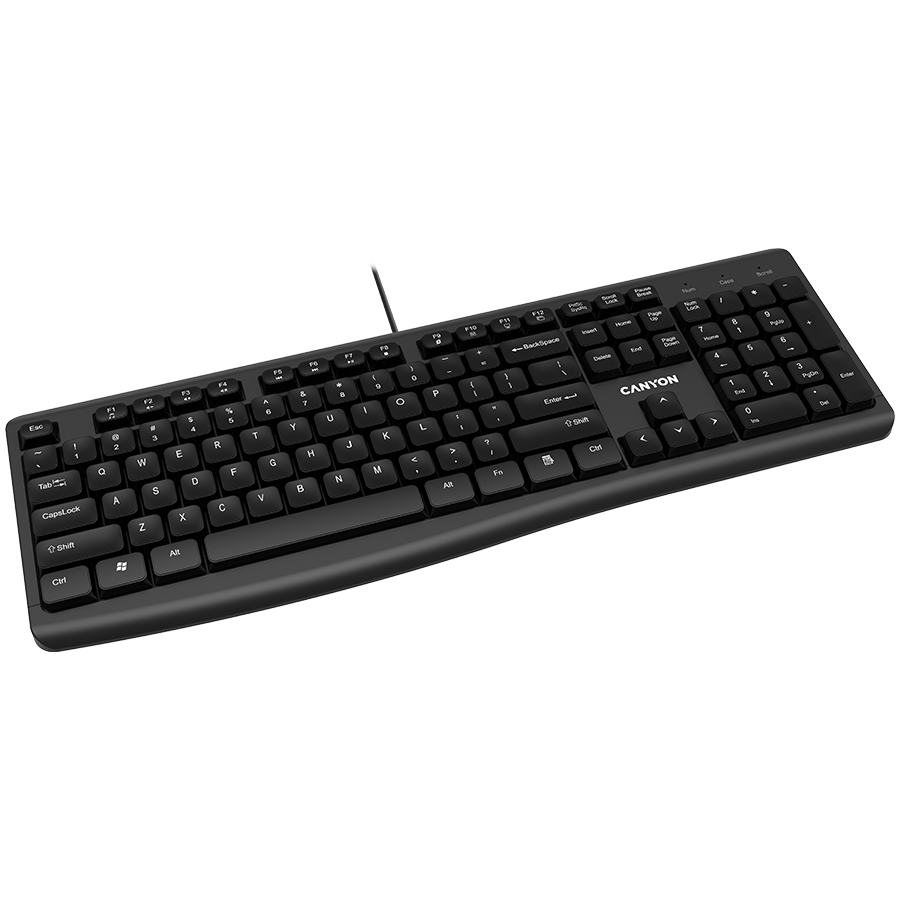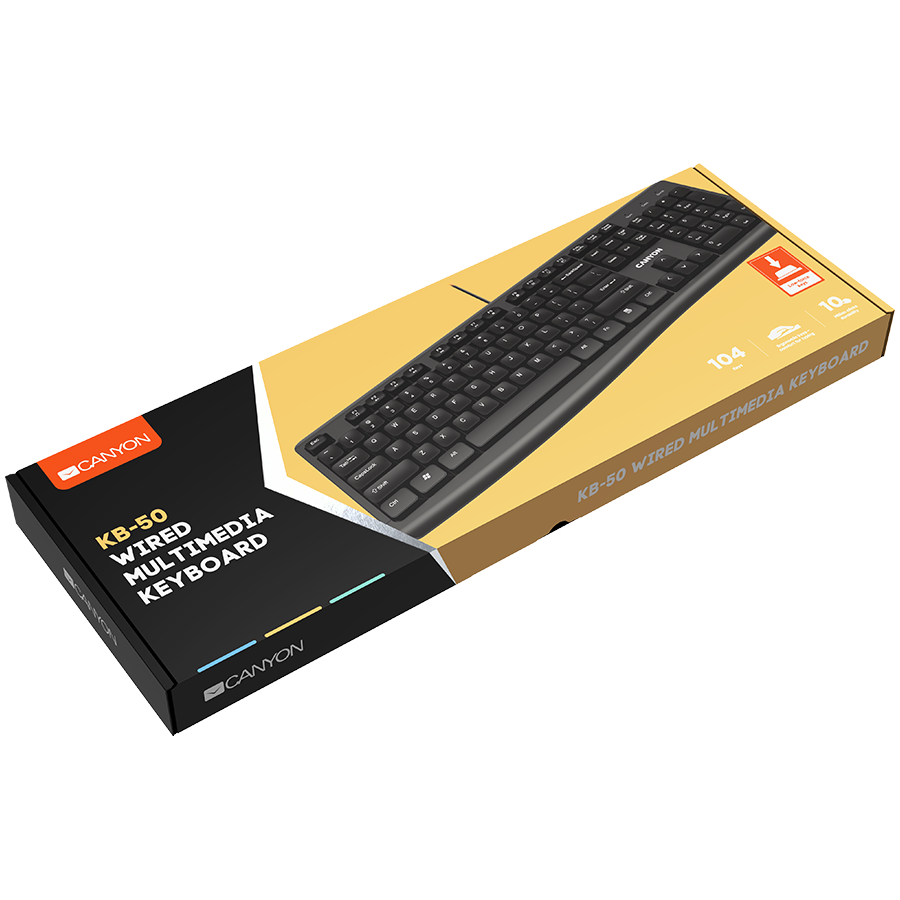 Device Location: External
Connectivity Technology: Wired
Number of Keys: 105
Keyboard Features: Slim Chocolate Keycap Design
Platform Compability: PC
Localization: Adriatic
Included Accessories: User Guide
Cable Length: 1.5 m
Compliant Devices: Mac
Width (mm): 145.4 mm
Height (mm): 27.2 mm
Depth (mm): 434.2 mm
Nominal Weight: 0.45 kg
Warranty Products Returnable: Yes
Warranty Term (month): 24 month(s)
Warranty validation Criteria: Serial Number
Pack Length (mm): 455 mm
Pack Width (mm): 31 mm
Pack Height (mm): 165 mm
Pack Weight Brutto (kg): 0.56 kg
Pack Weight Netto (kg): 0.446 kg
Pieces in pack: 1
Box Length (mm): 478 mm
Box Width (mm): 345 mm
Box Height (mm): 350 mm
Box Weight Brutto (kg): 11.74 kg
Retail Packaging Net Weight Carton: 0.116 kg
Retail Packaging Net Weight Plastic: 0 kg
Packs in Box: 18
Package Type: Retail
EAN Code: 5291485007102
Ostale informacije