Teenager smart watch, 1.3 inches IPS full touch screen, blue plastic body, IP68 waterproof, BT5.0, multi-sport mode, built-in kids game, compatibility with iOS and android, 155mAh battery, Host: D42x
Šifra artikla:
CNE-KW33BL
Dostava:
Iznos dostave 19kn
Može biti na Vašoj adresi u roku 1-3 radna dana
Dostupnost artikla:
Artikl je dobavljiv isti ili najkasnije drugi dan
Ostvarite 10% popusta na virmansko i gotovinsko plaćanje
obračunava se na kraju narudžbe -
270,50 Kn
Obročno plaćanje:
3 * 100,18 Kn
6 * 50,09 Kn
12 * 25,05 Kn
"My Dino" Smartwatch KW-33
This smart and useful gadget is most suitable for teenagers. The interface of the watch is made by Canyon designers in a "hip-hop" style. Inside the watch, a cute dinosaur Dino lives. Let Dino be your virtual friend in the world of health and sports. Your can earn apples and feed them to Dino by doing workouts, walking or just not sitting still. Precise measurements of your activity will be provided by the watche's pedometer, heart rate monitor and other functions of a full-scale fitness gadget. The watch has two built-in brain-training educational games – "puzzle" and "math". In addition, the watch can show notifications from social networks and messengers, vibrate on incoming calls, display the weather and allow your kid to switch music tracks and camera shutter on a smartphone. Take care of Dino by exercising and achieving great results in real life!
Features:
Fits to teenagers
Full touchscreen
Light weight
iOS and Android application
Built-in virtual friend Dino
Two brain-training games
Multisport
Heart rate monitor and pedometer
Sedentary reminder
Sleep monitor
Notifications and calls
Music and camera control
4-10 days of work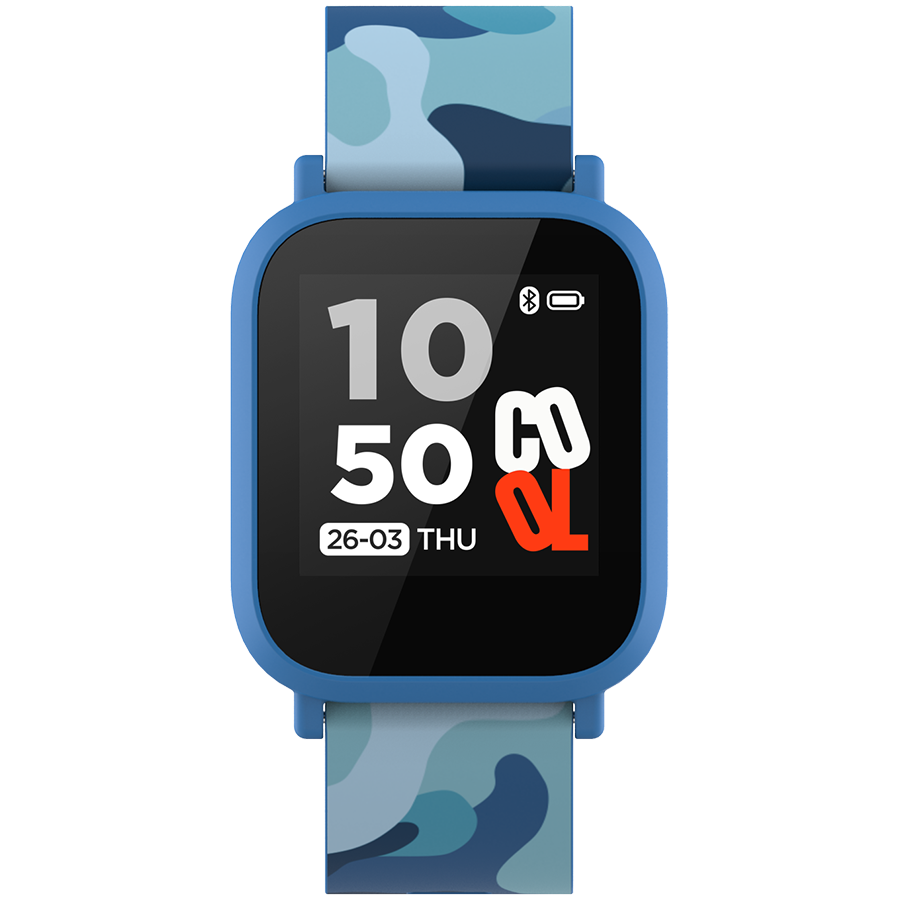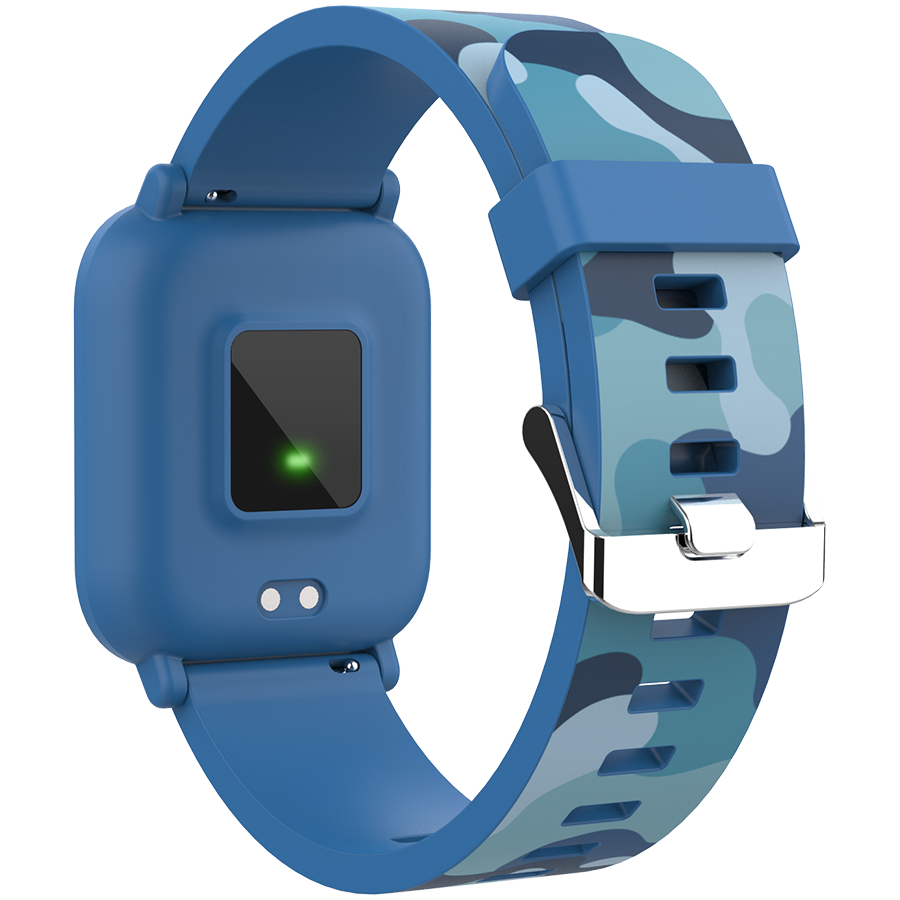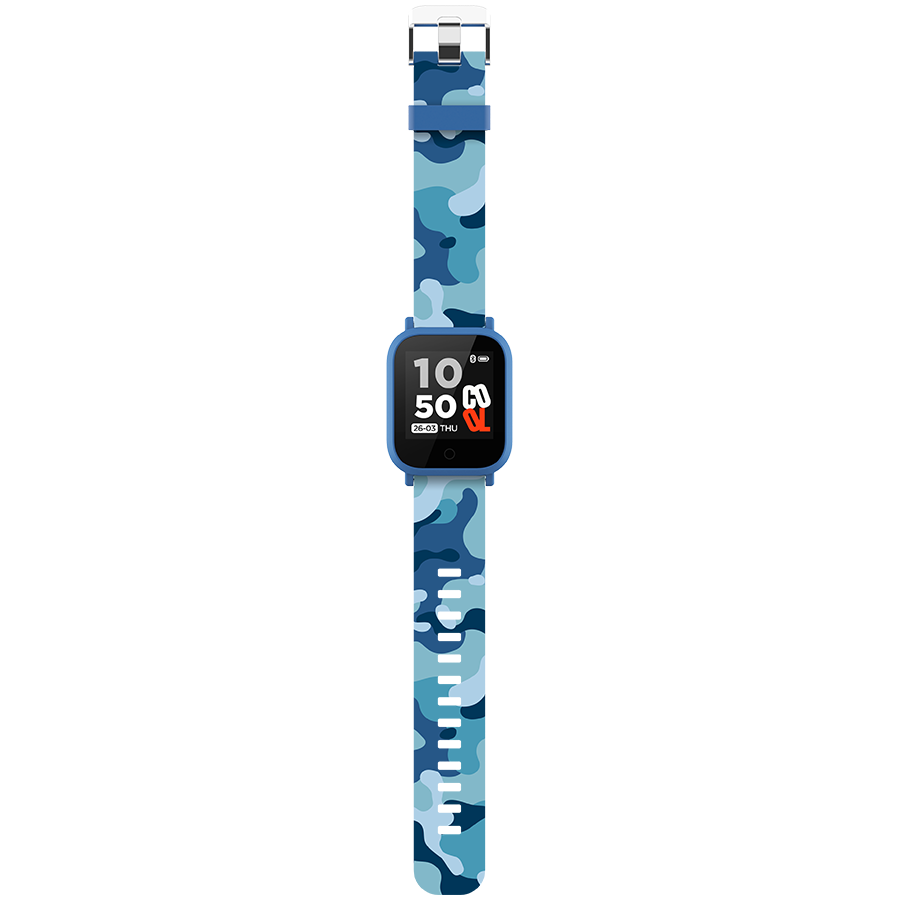 Article: CNE-KW33BL
Proizvođač: CANYON
Product Type: Smart Watch
Watch Case Form: Rounded Rectangle
Case Material: Plastic
Watch Features: Multisport Mode
Protection Standarts: IP68
Protection From Enviromental Effects: Waterproof
Display Size: 1.30"
Display Resolution: 240x240
Display Technology: IPS
Display Touchscreen: Capacitive Multi-touch
CPU: PAR2860QN
Internal Memory Size: 512 KB
Installed RAM Storage Capacity: 32 KB
Bluetooth: Bluetooth 5.0
Battery Capacity: 155 mAh
Standby Time: Up to 10 days
Use Time: Up to 4 days
External Color: Blue
Sensors: Accelerometer Heart Rate Sensor
Requires Operating System: Apple iOS 8 or Later Android 6.0 or Later
Depth (mm): 41.2 mm
Height (mm): 9.3 mm
Width (mm): 35.2 mm
Nominal Weight: 45 g
Functions: Game
Warranty Products Returnable: Yes
Warranty Term (month): 12 month(s)
Warranty validation Criteria: Serial Number
Pack Length (mm): 83 mm
Pack Width (mm): 44 mm
Pack Height (mm): 155 mm
Pack Weight Brutto (kg): 0.13 kg
Pack Weight Netto (kg): 0.072 kg
Pieces in pack: 1
Box Length (mm): 592 mm
Box Width (mm): 345 mm
Box Height (mm): 192 mm
Box Weight Brutto (kg): 7.26 kg
Retail Packaging Net Weight Carton: 0.058 kg
Retail Packaging Net Weight Plastic: 0 kg
Packs in Box: 52
Package Type: Retail
EAN Code: 5291485007751
Ostale informacije