LORGAR Noah 701, gaming headset with microphone, 2.4G+ BT 5.0 Realtek 8763, battery 1000mAh, type-C charging cable 0.8m, audio cable 1.5m, size:195*185*80mm, 0.28kg. Black
Šifra artikla:
LRG-GHS701
Dostava:
Iznos dostave 3,50 EUR
Može biti na Vašoj adresi u roku 1-3 radna dana
Dostupnost artikla:
Artikl je dobavljiv isti ili najkasnije drugi dan
Ostvarite 10% popusta na virmansko, gotovinsko i crypto plaćanje.
Popust se obračunava na kraju narudžbe.
Pregled vrsta plaćanja
Pregled vrsta plaćanja
Popust za gotovinu:
44,62 EUR
Gotovina, pouzeće, internet bankarstvo ili kriptovalute.
Kartice jednokratno:
47,10 EUR
Platite karticom jednokratno ili putem Paypala.
Obročna otplata:
49,58 EUR
Platite do 36 rata bez kamata i naknada.
Leanpay do 36 rata:
49,58 EUR
Leanpay omogućuje brzo i jednostavno plaćanje na rate preko interneta. Za plaćanje na rate u košarici odaberite Leanpay kao vrstu plaćanja. Informativni izračun ne uključuje troškove procjene rizika.
Više informacija
|
Provjerite svoj limit
Try playing by ear with our brand new Lorgar Noah wireless gaming headset series.
The Lorgar Noah 701 headset comes with high-quality 40mm speakers that deliver accurate 3D sound. You can adjust the retractable microphone to fit your faces natural contours. Just hide the mic back into the headset when youre through speaking. It just gets better from there as your ears relax in comfortable cushions. Now, even the longest gaming sessions wont make you sore; theyll excite you. The adjustable size will fit any head shape – we took good care of it. And the violet breathing LED backlight looks unique.
To give you a seamless experience, we kept the latency as low as possible in Noah 701. Pick any platform, whether a smartphone, PC, or a dedicated gaming device – this headset will work flawlessly on it. Additionally, a high-capacity battery of 1000mA enables up to 40 hours of enjoyment when connected via a 2.4GHz USB dongle or even longer with BT 5.1. Use the 3.5mm jack instead if you ever play so hard that there is no charge left; the cable is provided in the packaging.
Chipset: Realtek 8763(for headset) + 8753(for Dongle)
BT version: V 5.1
BT distance: 10m
Support BT Protocol: A2DP, HFP, HSP, AVRCP
Speaker type: Full frequency Horn∅40mm 32Ω
Frequency response: 20Hz-20KHz
Audio signal to noise ratio: ≥90dB
Charging voltage: DC 5V
Working voltage: 3.3-4.2V
Battery: 3.7 V 1000mA
Type C connection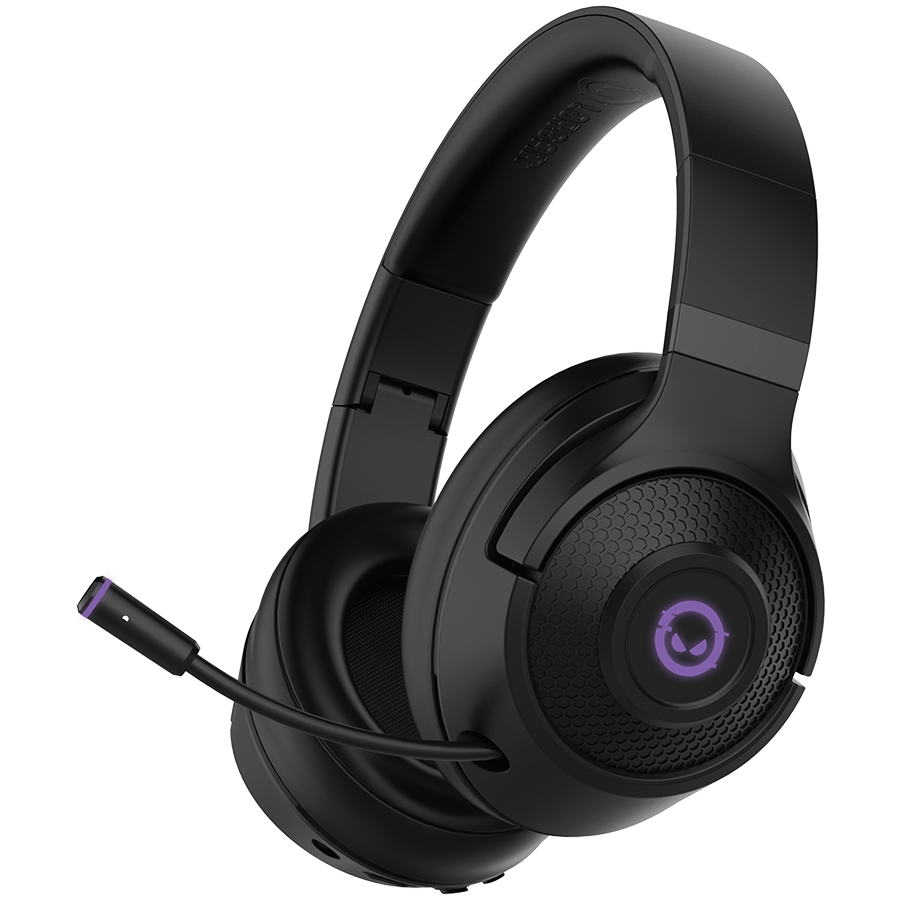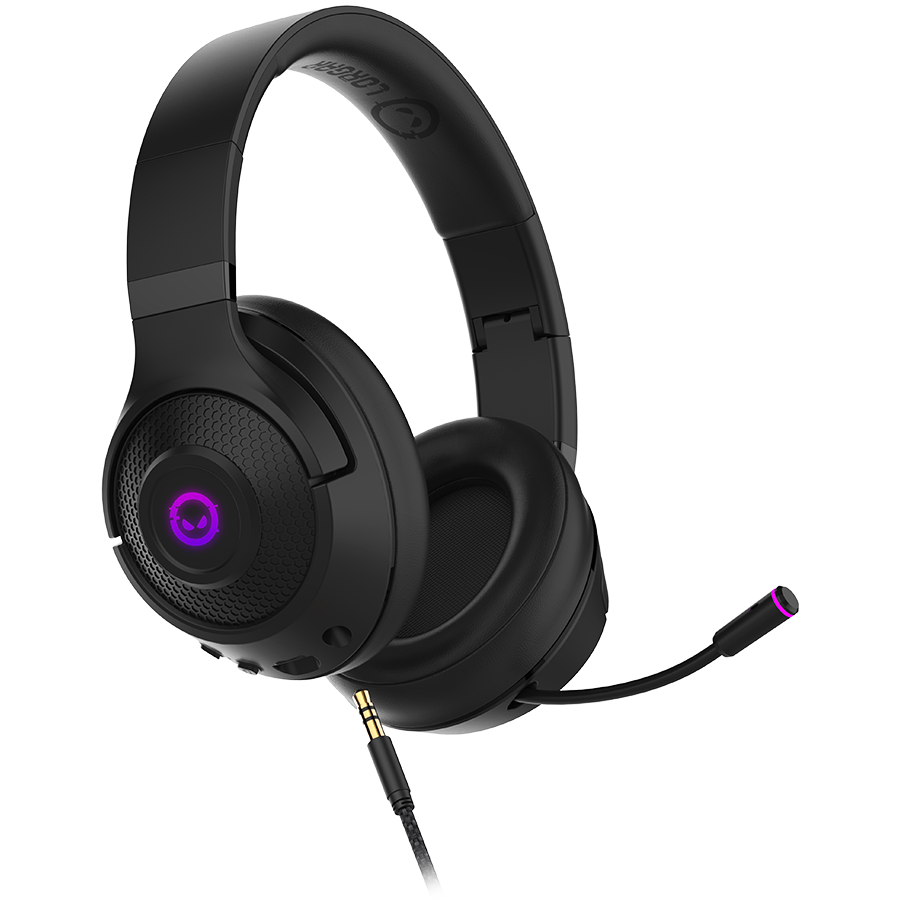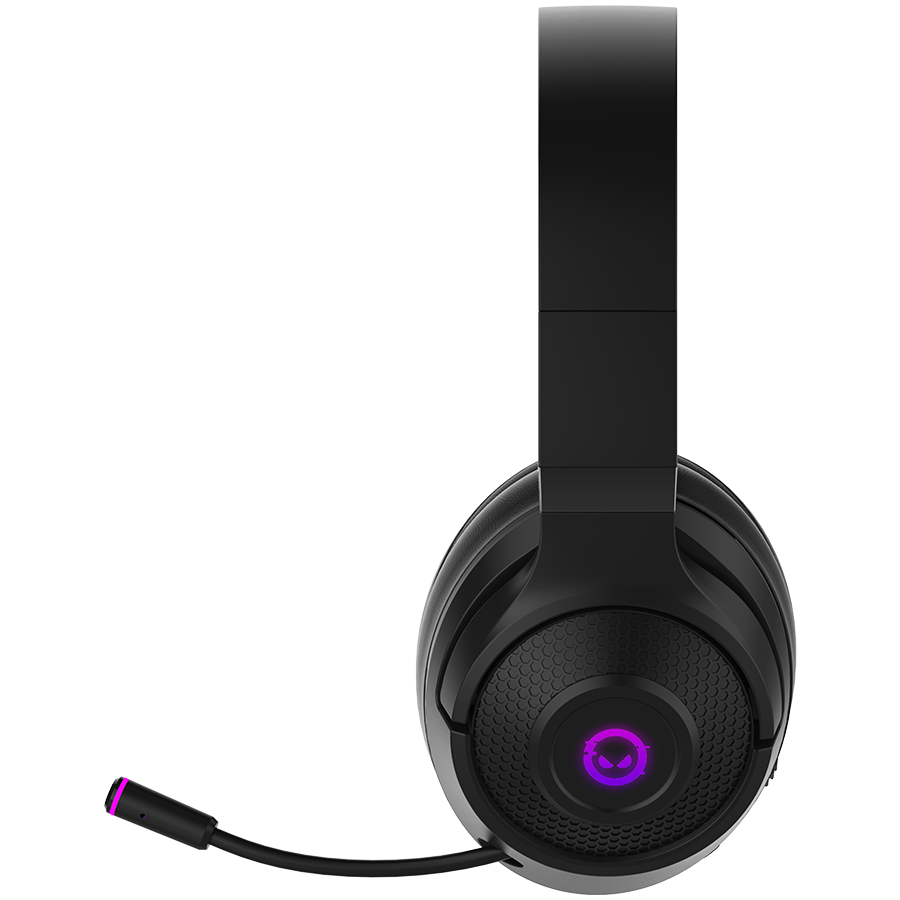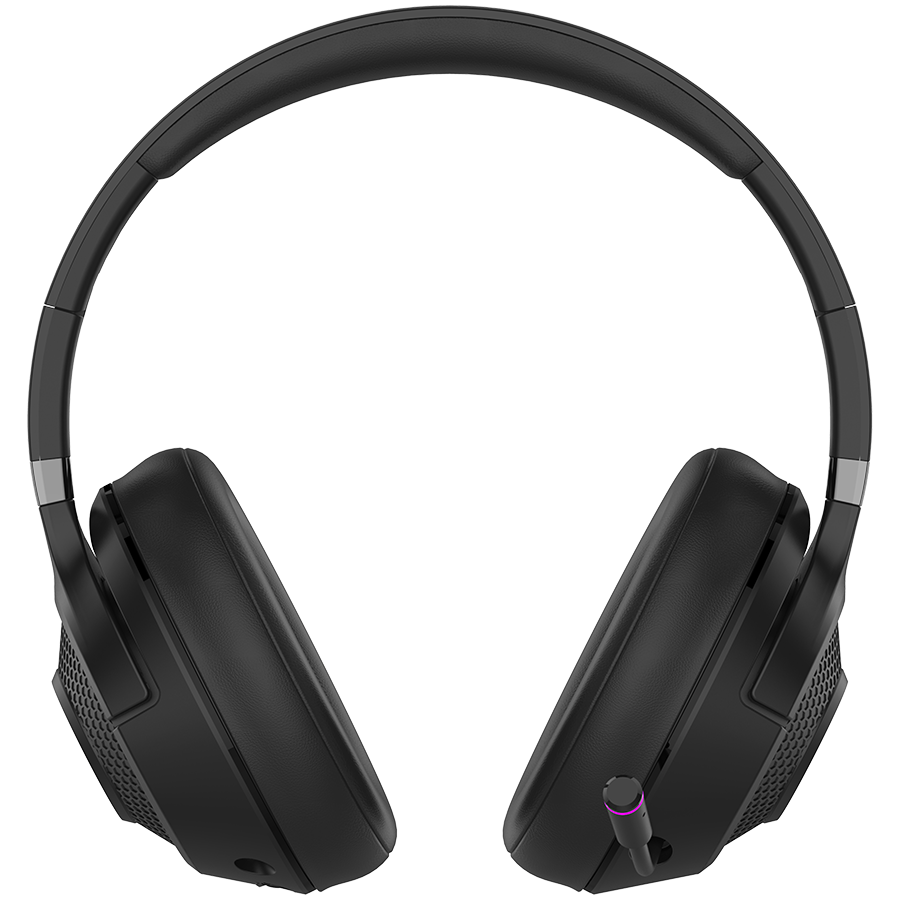 Marketing Model Name: Noah 701
Commercial Name: Bluetooth headset Lorgar Noah 701 Black (LRG-GHS701)
Audio System Type: Headset
Connectivity Technology: Wireless
Wireless Technology: Bluetooth
Form Factor: Full Size (over-ear)
Driver Diameter: 40 mm
Acoustic Design: Closed
Mount Type: Head-band
Audio Output Mode: Stereo
Sensitivity: 123 dB
Impedance: 32 ?
Headphones Technology: Dynamic
Frequency Response: 20Hz-20kHz
Total Harmonic Distortion: 10 %
System Components: 2 Speakers
Microphone Form Factor: Retractable
Microphone Signal-To-Noise Ratio: -42 dB
Microphone Features: Noise CancellingOmnidirectional
Networking Type: Bluetooth Adapter
Networking Form Factor: Integrated
Max. Range Open Space: 10 m
Networking Compliant Standards: Bluetooth 5.1
Bluetooth® Profiles Supported: A2DPAVRCPHFPHSP
Bluetooth® Frequency: 2.4GHz
Power Device Location: External
Input Voltage: DC 5 V
Power Port Quantity: 1
Power Port Connector Type: USB-C
Battery Average Run Time: 40 hr
Battery Current Capacity: 1000 mAh
Features: RGB Lighting3D Surround Sound
External Color: Black
Included Accessories: Quick Start Guide USB Dongle
Cable Included: Audio CableUSB Type C Cable
Depth (mm): 80 mm
Height (mm): 185 mm
Width (mm): 195 mm
Nominal Weight: 0.28 kg
Warranty Products Returnable: Yes
Warranty Term (month): 24 month(s)
Warranty validation Criteria: Serial Number
Pack Length (mm): 168 mm
Pack Width (mm): 105 mm
Pack Height (mm): 173 mm
Pack Weight Brutto (kg): 0.734 kg
Pack Weight Netto (kg): 0.302 kg
Pieces in pack: 1
Box Length (mm): 335 mm
Box Width (mm): 370 mm
Box Height (mm): 360 mm
Box Weight Brutto (kg): 9.48 kg
Retail Packaging Net Weight Carton: 0.432 kg
Retail Packaging Net Weight Plastic: 0 kg
Packs in Box: 12
Package Type: Retail
EAN Code: 5291485009151
Quantity of the boxes per pallet (by air)(pcs): 27
Quantity of the packs per pallet (by air)(pcs): 324
Dimensions of pallet (by air)(cm): 1200x1000x1230 mm
Quantity of the boxes per pallet (by sea)(pcs): 45
Quantity of the packs per pallet (by sea)(pcs): 540
Dimensions of pallet (by sea)(cm): 1200x1000x1950 mm
Ostale informacije