CANYON,Gaming Mouse with 12 programmable buttons, Sunplus 6662 optical sensor, 6 levels of DPI and up to 5000, 10 million times key life, 1.8m Braided cable, UPE feet and colorful RGB lights, Black, s
Dostava:
Iznos dostave 19kn
Može biti na Vašoj adresi u roku 1-3 radna dana
Dostupnost artikla:
Artikl je dobavljiv isti ili najkasnije drugi dan
Ostvarite 10% popusta na virmansko i gotovinsko plaćanje
obračunava se na kraju narudžbe -
160,98 Kn
Obročno plaćanje:
3 * 59,62 Kn
6 * 29,81 Kn
12 * 14,91 Kn
Merkava GM-15
The Merkava GM-15 gaming mouse is an excellent functional weapon for games of various difficulty levels. It features the latest Sunplus 6662 optical sensor, convenient cable length for uninterrupted signal transmission, ergonomic shape, and anti-slip coating to help make even the longest gaming session engaging and comfortable. You can customize the functions of 12 buttons and store your settings reliably. Vivid RGB backlight helps create an atmosphere that matches the mood of your favorite game. The mouse has a wide DPI switching range from 400 to 12000. It is durable and comfortable, so it is perfect for both fun and everyday work on the computer.
Features:
Sensor Sunplus 6662
12 programmable buttons
Macro-buttons
6 default DPI levels 400/800/1600/2400/3200/5000
Maximum DPI 12000
Buttons lifespan up to 10 million clicks
Ultra-weave USB cable with ferrite ring, 1.65m
Weight adjustment system (3x3.5g)
Enhanced RGB system of backlight
Scanning frequency: 6000 FPS
Polling rate: 125/250/500/1000 Hz
Max acceleration: 22.5G
Max moving speed: 66 ips
Additional software to setup the settings
Macro functions
Onboard memory to save the settings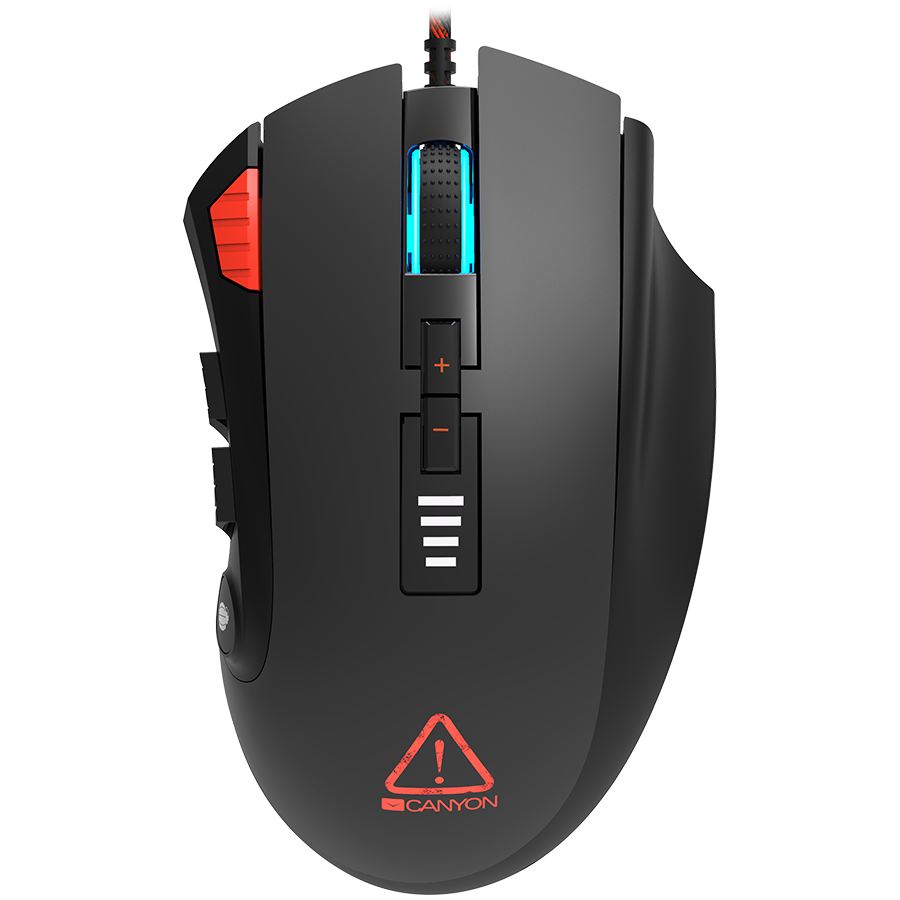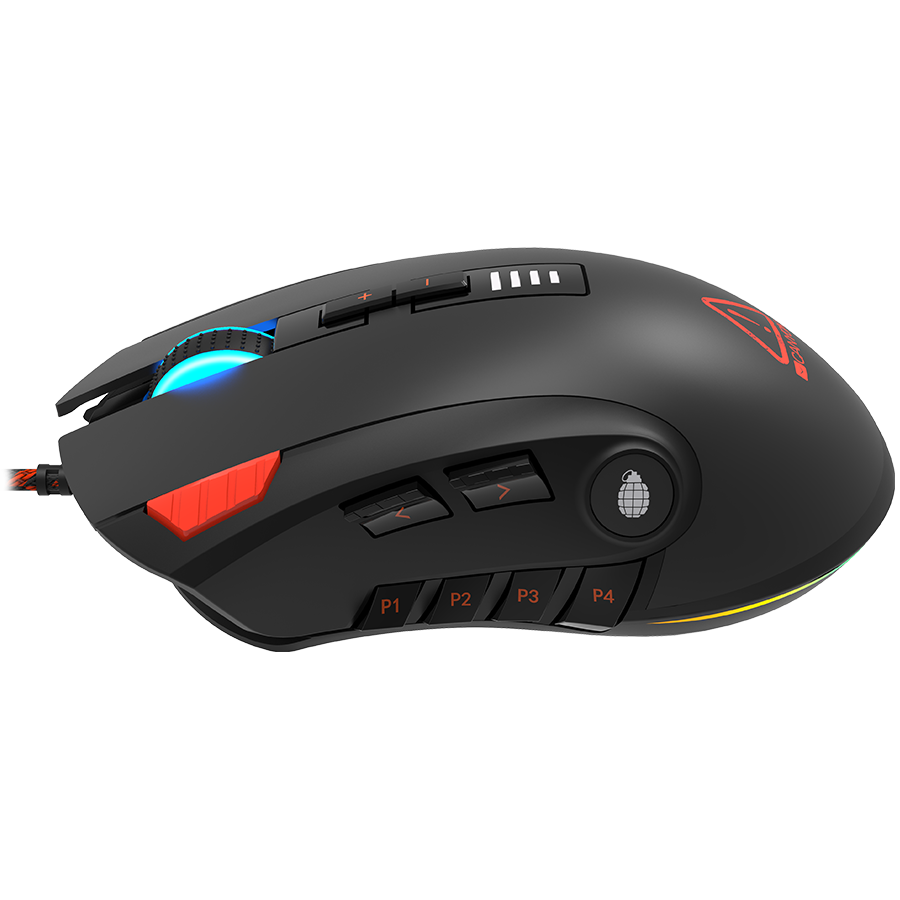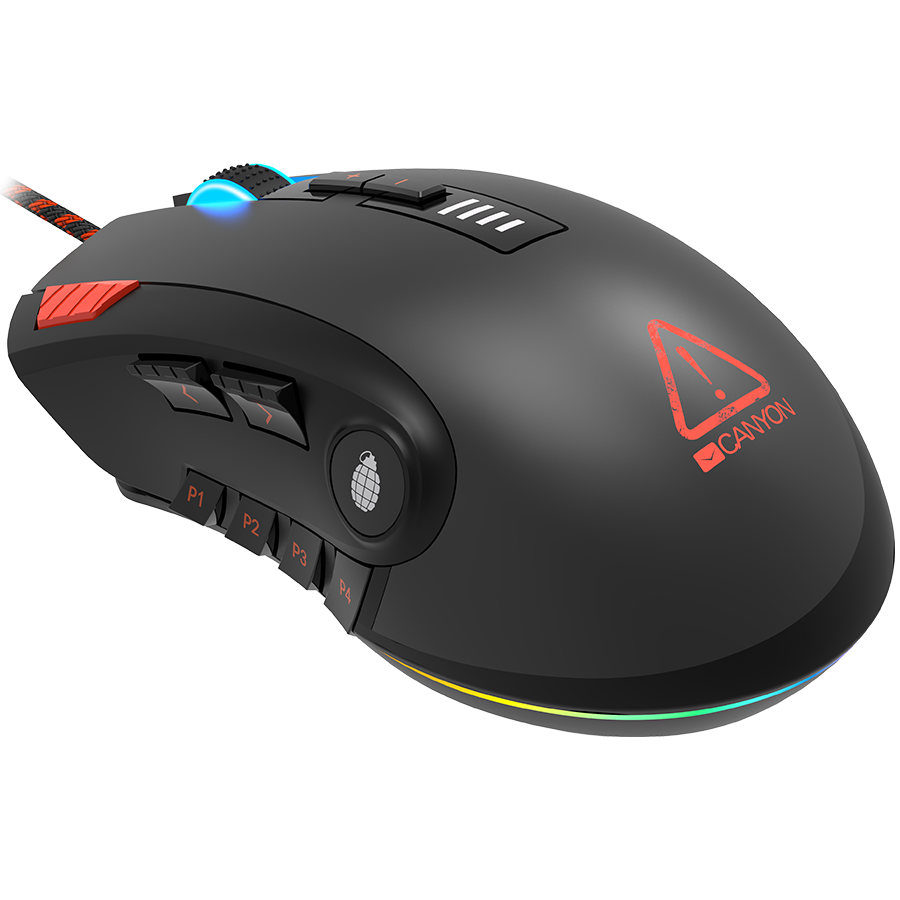 Device Location: External
Connectivity Technology: Wired
Interface: USB
Number of Buttons: 12
Button Function: Programmable
Mouse Sensor: Sunplus 6662
Max&Min Movement Resolution: 5000dpi
Pointing Device Technology: Optical
Mouse Features: Scrolling WheelRGB lightingBraided Cable
External Color: Black
Cable Length: 1.8 m
Included Accessories: Documentation
Depth (mm): 79 mm
Height (mm): 43.5 mm
Width (mm): 124 mm
Nominal Weight: 0.148 kg
Warranty Products Returnable: Yes
Warranty Term (month): 24 month(s)
Warranty validation Criteria: Serial Number
Pack Length (mm): 150 mm
Pack Width (mm): 55 mm
Pack Height (mm): 196 mm
Pack Weight Brutto (kg): 0.22 kg
Pack Weight Netto (kg): 0.159 kg
Pieces in pack: 1
Box Length (mm): 585 mm
Box Width (mm): 320 mm
Box Height (mm): 420 mm
Box Weight Brutto (kg): 9.78 kg
Retail Packaging Net Weight Carton: 0.061 kg
Retail Packaging Net Weight Plastic: 0.007 kg
Packs in Box: 40
Package Type: Retail
EAN Code: 5291485007461
Ostale informacije