CANYON WS-100 Wireless charger, Input 9V/2A, 9V/2.7A, 12V/2A, Output 15W/10W/7.5W/5W, Type c cable length 1.5m, Acrylic surface+Aluminium alloy edge, 59*59*7mm, 0.06Kg, Silver
Šifra artikla:
CNS-WCS100
Dostava:
Iznos dostave 19kn
Može biti na Vašoj adresi u roku 1-3 radna dana
Dostupnost artikla:
Artikl je dobavljiv isti ili najkasnije drugi dan
Ostvarite 10% popusta na virmansko i gotovinsko plaćanje
obračunava se na kraju narudžbe -
139,90 Kn
Obročno plaćanje:
3 * 51,81 Kn
6 * 25,91 Kn
12 * 12,95 Kn
The wireless charger for iPhone
This wireless charger by Canyon was made specifically for Apple iPhone users. It takes up minimal space and provides convenient charging. Built-in rubidium magnets will ensure firm fixation and magnet charging of iPhone 12 with optimized speed. You can easily charge other Qi-compatible mobile devices as well. For the best charging performance, we recommend using the PD18W power adapter. Slim body, high-quality materials and neutral, pleasant texture will delight fans of stylish gadgets. Perfect design for those who enjoy using the Apple ecosystem!
Features:
Charging function matches most of QI-enabled devices (smartphones, TWS earphones)
Magnet charging (only for iPhone 12, iPhone 12 mini, iPhone 12 Pro, iPhone 12 Pro Max)
Ultra thin design
Materials: acrylic surface, aluminum alloy edges
Powerful rubidium magnets
Wireless charging distance ≤ 7mm
Smart LED charging backlight
Input: 9 ?/2?, 9 ?/2.7?, 12/2? (PD18W adapter recommended)
Output: 15W / 10W / 7.5W / 5W
Cable length: 1.5 m
Sizes: 58.5mm +/- 0.05mm * 7mm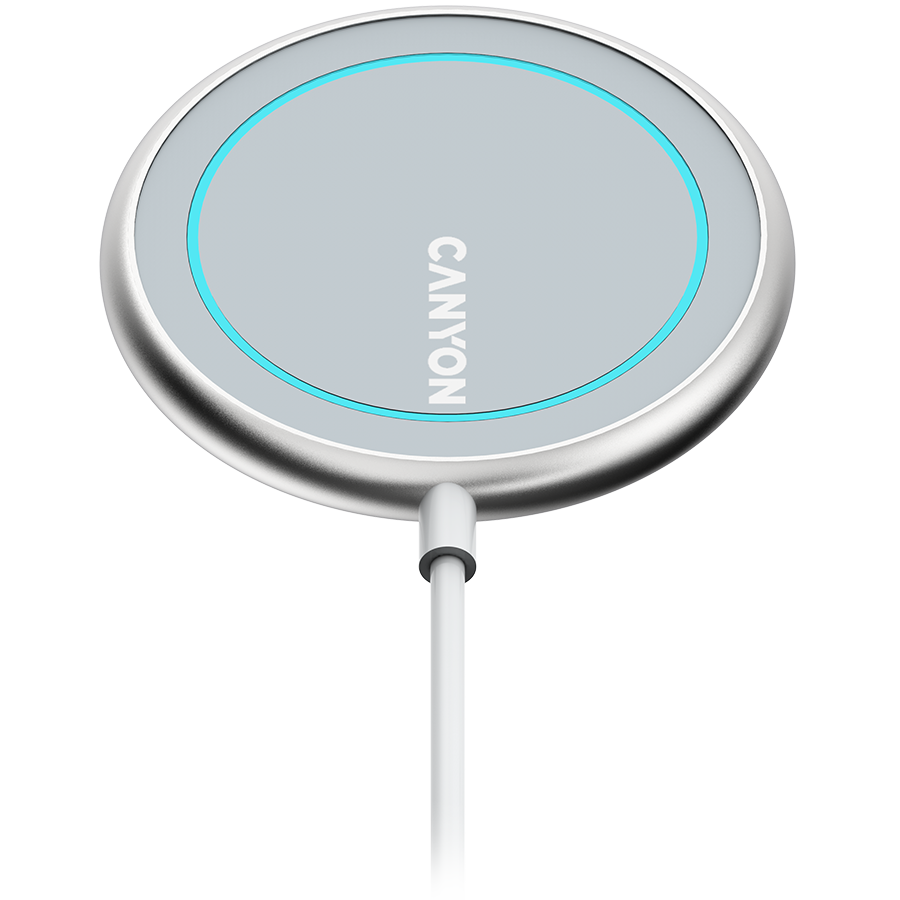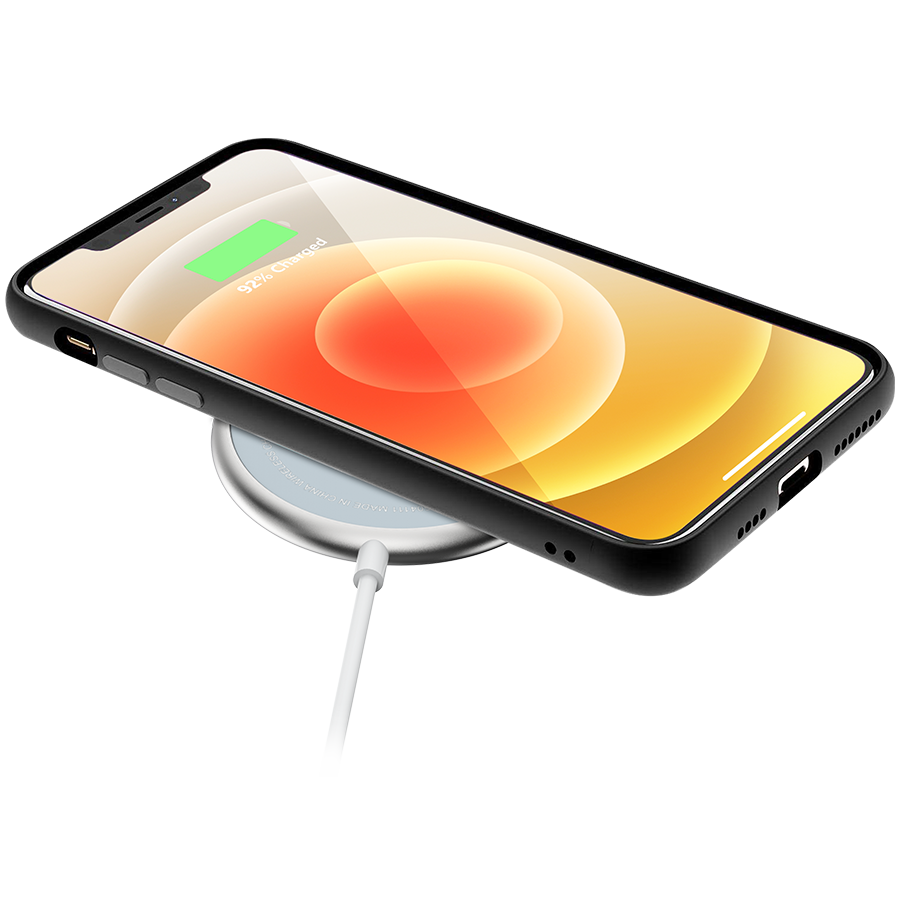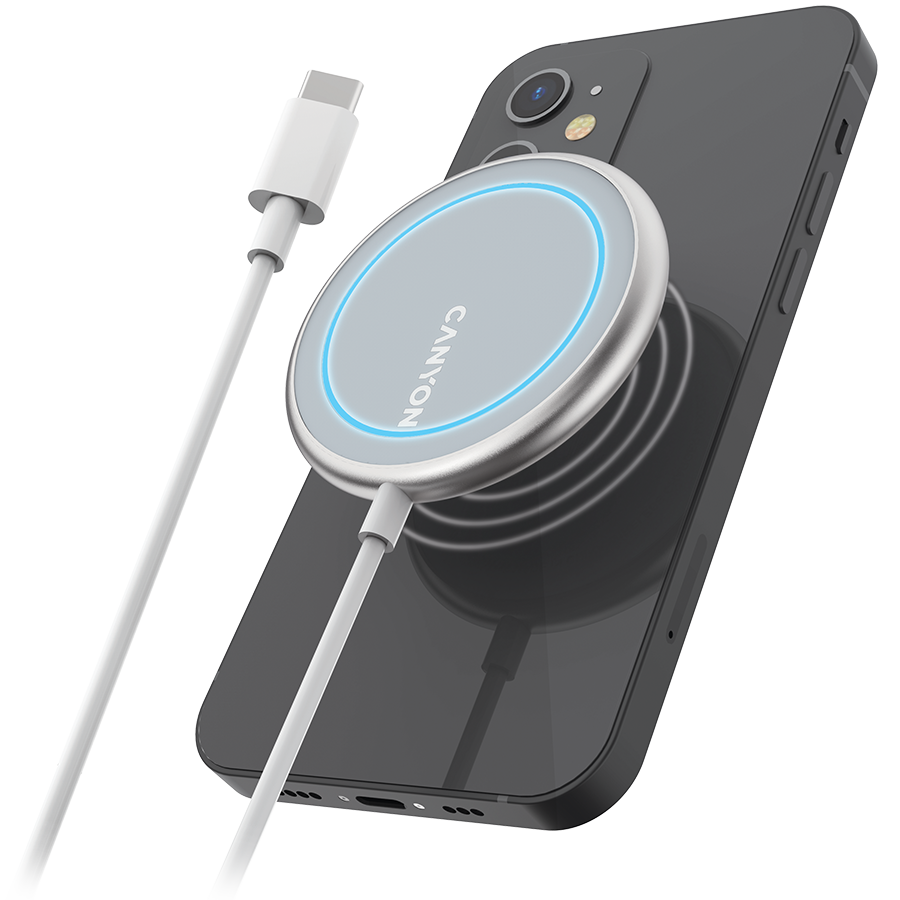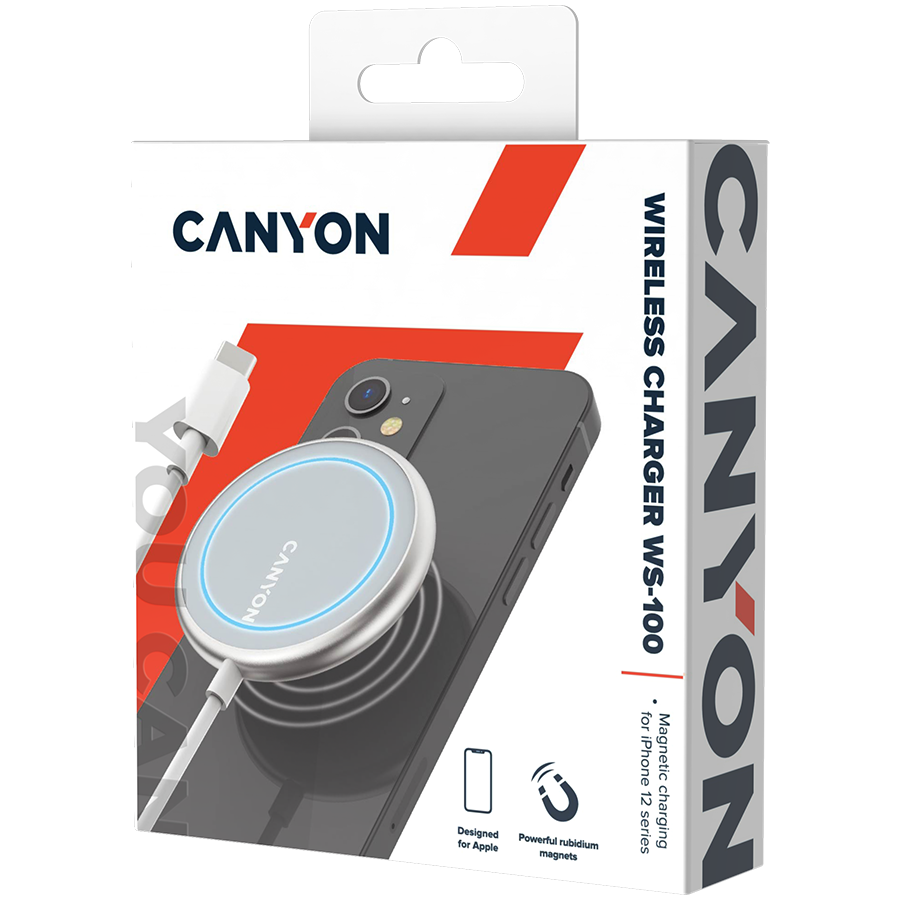 Power Device Type: Induction Charger
Power Device Location: External
Input Voltage: DC 5/9/12 V
Rated Input Current: 2.7 A
Input Power Connectors Quantity: 1
Input Power Connectors Type: USB Type C
Maximum Output Power: 15 W
External Color: Silver
Cable Included: USB Type C Cable
Depth (mm): 59 mm
Height (mm): 7 mm
Width (mm): 59 mm
Nominal Weight: 0.06 kg
Warranty Products Returnable: Yes
Warranty Term (month): 24 month(s)
Warranty validation Criteria: Serial Number
Pack Length (mm): 101 mm
Pack Width (mm): 25 mm
Pack Height (mm): 111 mm
Pack Weight Brutto (kg): 0.108 kg
Pack Weight Netto (kg): 0.06 kg
Pieces in pack: 1
Box Length (mm): 466 mm
Box Width (mm): 280 mm
Box Height (mm): 227 mm
Box Weight Brutto (kg): 8.64 kg
Retail Packaging Net Weight Carton: 0.048 kg
Retail Packaging Net Weight Plastic: 0 kg
Packs in Box: 80
Package Type: Retail
EAN Code: 5291485008161
Quantity of the boxes per pallet (by air)(pcs): 3200
Quantity of the boxes per pallet (by sea)(pcs): 5760
Ostale informacije