CANYON Sandy KW-34, Kids smartwatch, 1.44 inch colorful screen, GPS function, Nano SIM card, 32+32MB, GSM(850/900/1800/1900MHz), 400mAh battery, compatibility with iOS and android, Blue, host: 52.9*4
Šifra artikla:
CNE-KW34BL
Dostava:
Iznos dostave 3,50 EUR
Može biti na Vašoj adresi u roku 1-3 radna dana
Dostupnost artikla:
Artikl je dobavljiv isti ili najkasnije drugi dan
Ostvarite 10% popusta na virmansko, gotovinsko i crypto plaćanje.
Popust se obračunava na kraju narudžbe.
Pregled vrsta plaćanja
Pregled vrsta plaćanja
Popust za gotovinu:
55,97 EUR
Gotovina, pouzeće, internet bankarstvo ili kriptovalute.
Kartice jednokratno:
59,08 EUR
Platite karticom jednokratno ili putem Paypala.
Obročna otplata:
62,19 EUR
Platite do 36 rata bez kamata i naknada.
Leanpay do 36 rata:
62,19 EUR
Leanpay omogućuje brzo i jednostavno plaćanje na rate preko interneta. Za plaćanje na rate u košarici odaberite Leanpay kao vrstu plaćanja. Informativni izračun ne uključuje troškove procjene rizika.
Više informacija
|
Provjerite svoj limit
"Sandy" Kids Watch
KW-34
This watch features all functions needed to watch after your child – location tracking, emergency calls, SOS button and more. Insert a 2G mobile SIM card into the watch, and start getting information about the exact location of your child on your smartphone using the Canyon Life app. Due to the GPS sensor, you can track your child's location with an accuracy of up to 5 meters. New algorithms will save battery power up to 4 days on a single charge. In addition, the watch is equipped with such important functions as the SOS button, two-way calls, silent calling, pedometer, camera, and a game. The best solution for your child's safety at school, during outdoor activities and walks!
Features:
GPS and LBS positioning
Two-way phone calls
SOS button
Location tracking for parents
"Safe area" geofencing setting
Pedometer
High standards of data protection GDPR
Alarm clock, flashlight, photo camera, game
Compatible with iOS 10.0+, Android 5.0+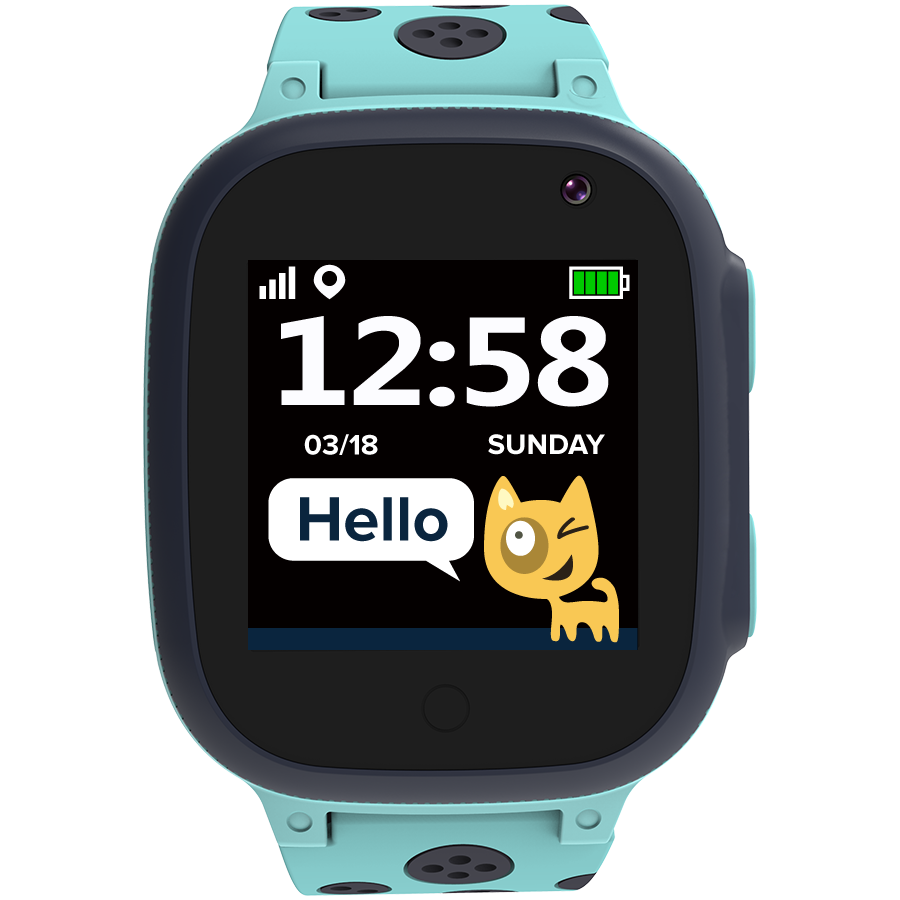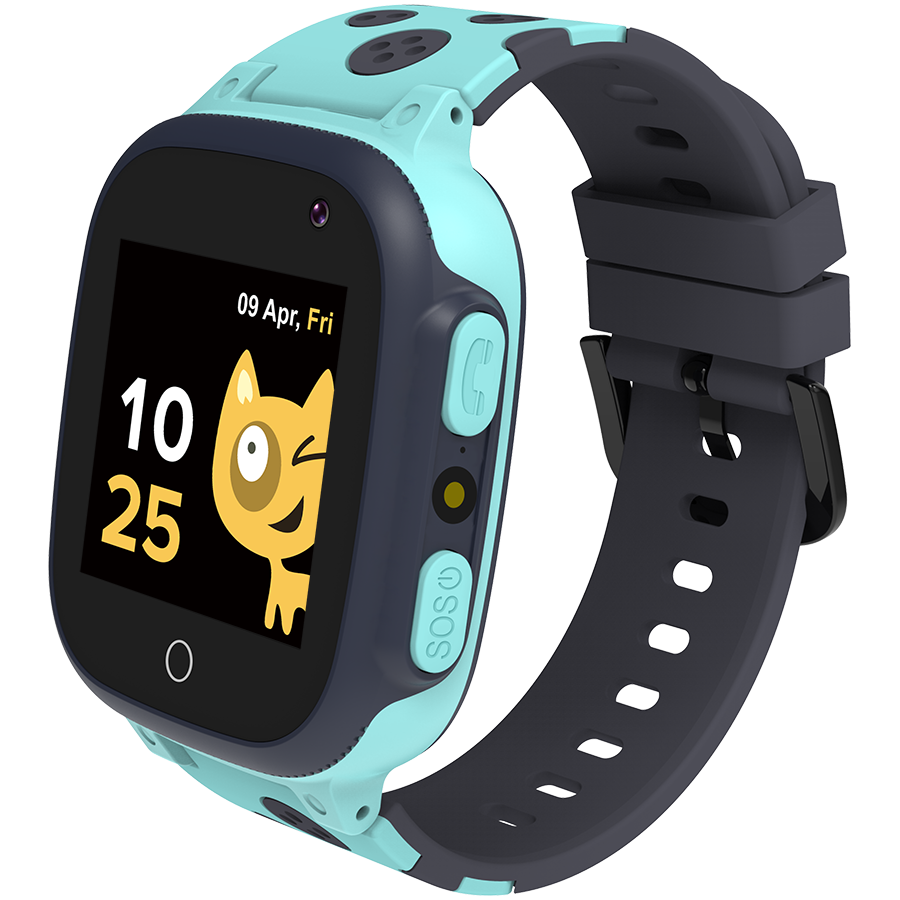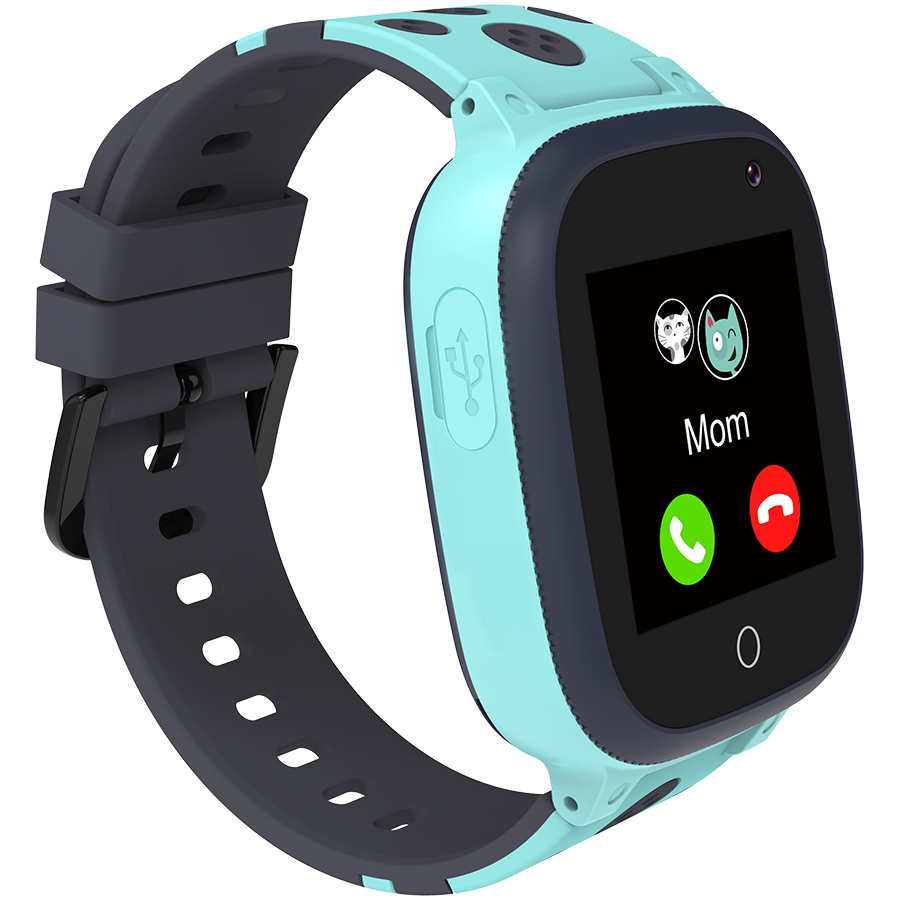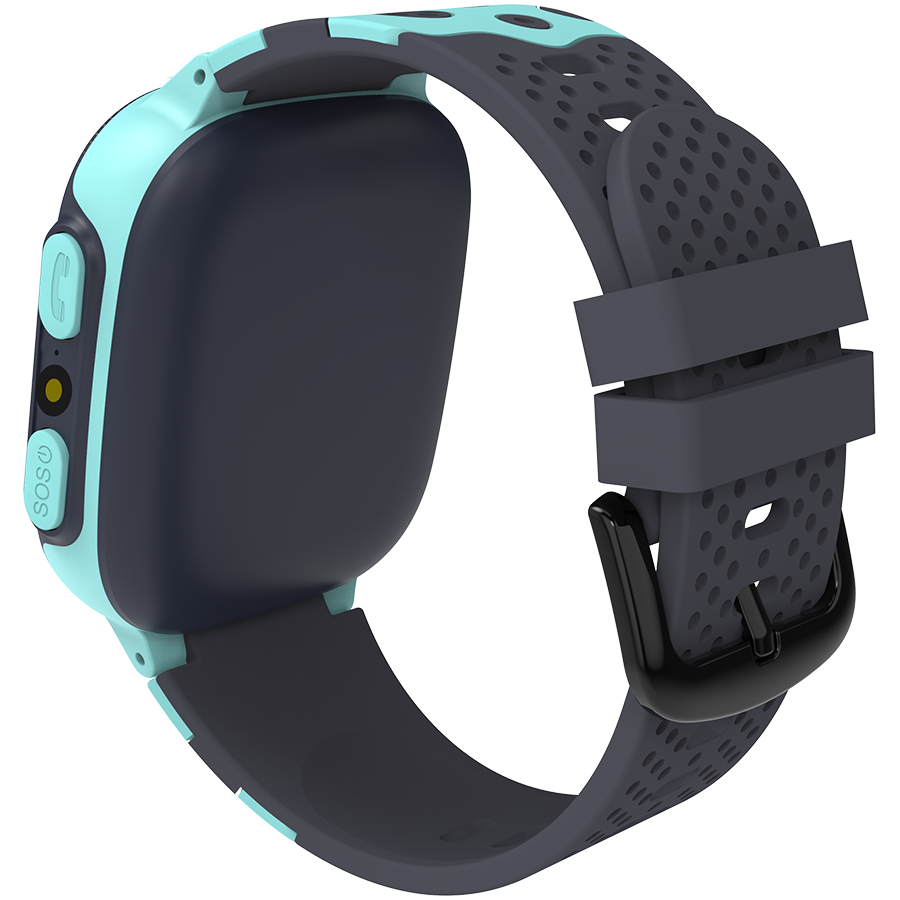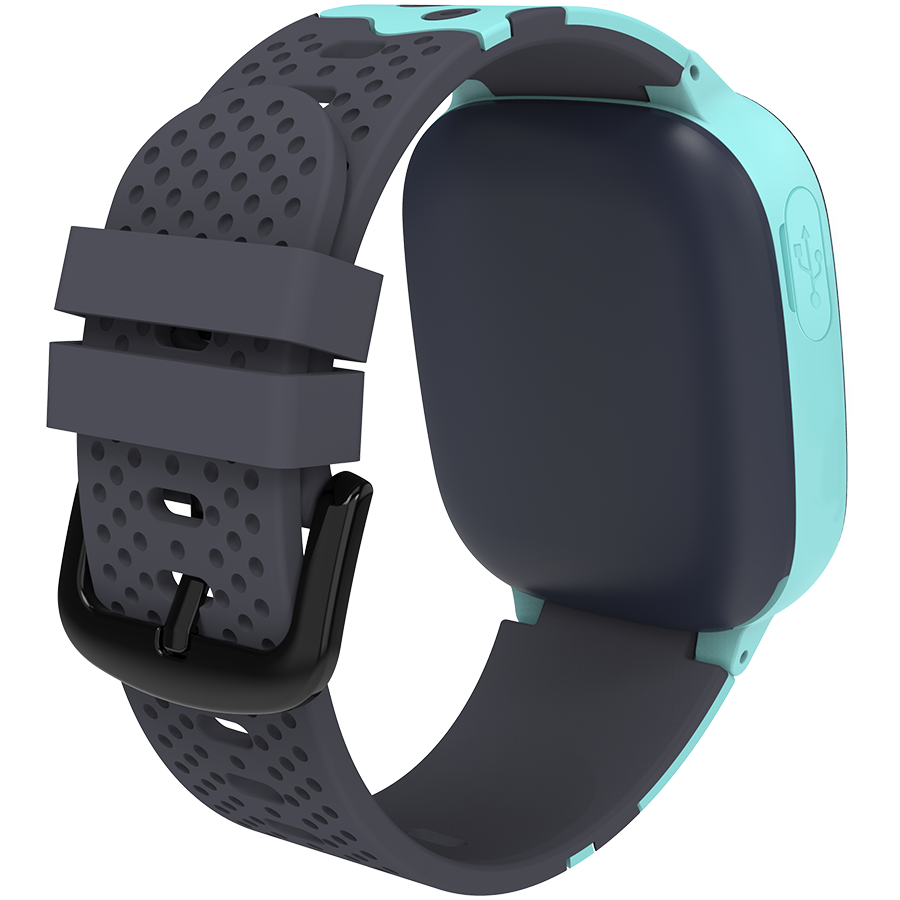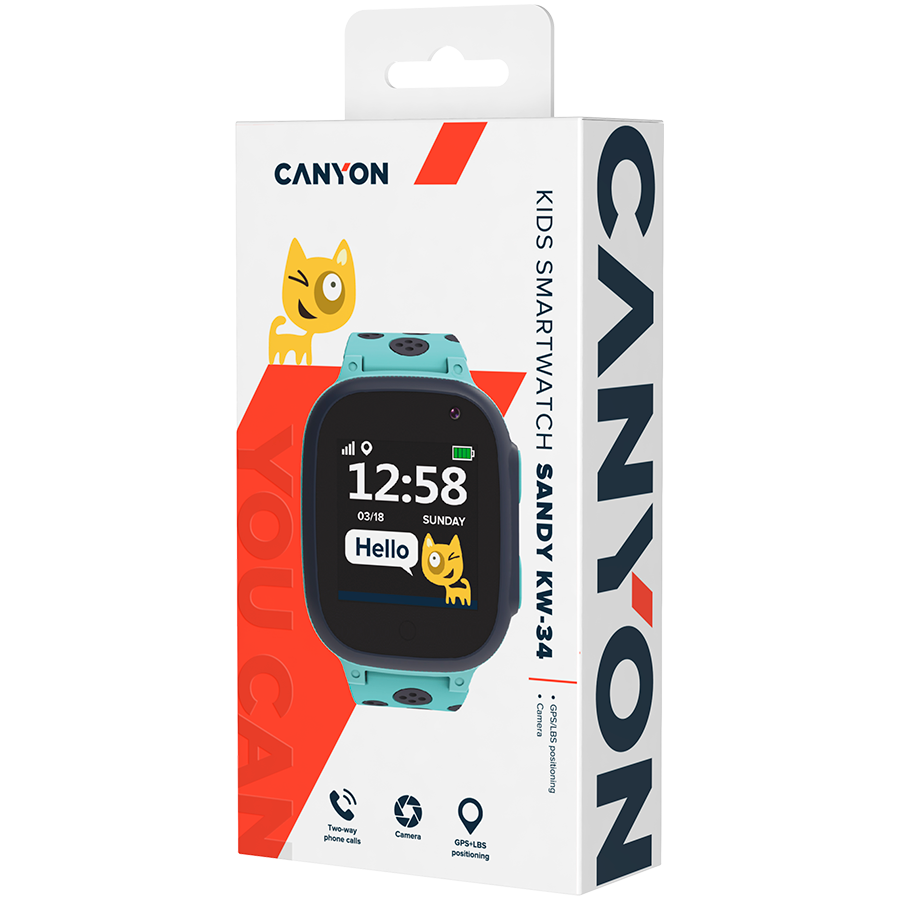 Marketing Model Name: Sandy KW-34
Commercial Name: Smartwatch Canyon Sandy KW-34 Camera GSM GPS LBS Blue (CNE-KW34BL)
Article: CNE-KW34BL
Proizvođač: CANYON
Series: Sandy KW-34
Product Type: Smart Watch
Watch Case Form: Rounded Rectangle
Case Material: Plastic
Strap Removable: Yes
Strap Material: Silicone
Time Display: Digital
Watch Height: 40 mm
Band Size: 230mm x 20mm
Display Size: 1.44"
Display Resolution: 128x128
Display Touchscreen: Capacitive Multi-touch
CPU: MediaTek MTK2503
Internal Memory Size: 32 MB
Installed RAM Storage Capacity: 32 MB
Camera Resolution: 0.08 Mpixel
Bands: GSM (850, 900, 1800, 1900 MHz)
GPS: A-GPS GPS LBS (Location-based service)
Battery Capacity: 400 mAh
Battery Technology: Lithium Polymer
Standby Time: Up to 4 days
Use Time: Up to 2 days
External Color: Blue
SIM Card Type: Nano-SIM
Depth (mm): 52.9 mm
Height (mm): 14.8 mm
Width (mm): 40.3 mm
Nominal Weight: 42 g
Functions: GameVoice ChatGSM CallsCameraPhoto Album
Notifications: SOS
Warranty Products Returnable: Yes
Warranty Term (month): 24
Warranty validation Criteria: Serial Number
Warranty Term Notes: 24 months - for EU
Pack Length (mm): 83 mm
Pack Width (mm): 37 mm
Pack Height (mm): 155 mm
Pack Weight Brutto (kg): 0.14 kg
Pack Weight Netto (kg): 0.091 kg
Pieces in pack: 1
Box Length (mm): 345 mm
Box Width (mm): 390 mm
Box Height (mm): 192 mm
Box Weight Brutto (kg): 6.38 kg
Retail Packaging Net Weight Carton: 0.051 kg
Retail Packaging Net Weight Plastic: 0 kg
Packs in Box: 40
Package Type: Retail
EAN Code: 5291485008017
Ostale informacije