CANYON Otto SW-86, Smart watch Realtek 8762DK LCD 1.3 LTPS 360X360px, TP G+F 1+gesture 192KB Li-ion polymer battery 3.7v 280mAh,Gun aluminum alloy case middle frame+plastic bottom case+black silicon
Šifra artikla:
CNS-SW86BB
Dostava:
Iznos dostave 3,50 EUR
Može biti na Vašoj adresi u roku 1-3 radna dana
Dostupnost artikla:
Artikl je dobavljiv isti ili najkasnije drugi dan
Ostvarite 10% popusta na virmansko, gotovinsko i crypto plaćanje.
Popust se obračunava na kraju narudžbe.
Pregled vrsta plaćanja
Pregled vrsta plaćanja
Popust za gotovinu:
70,73 EUR
Gotovina, pouzeće, internet bankarstvo ili kriptovalute.
Kartice jednokratno:
74,66 EUR
Platite karticom jednokratno ili putem Paypala.
Obročna otplata:
78,59 EUR
Platite do 36 rata bez kamata i naknada.
Leanpay do 36 rata:
78,59 EUR
Leanpay omogućuje brzo i jednostavno plaćanje na rate preko interneta. Za plaćanje na rate u košarici odaberite Leanpay kao vrstu plaćanja. Informativni izračun ne uključuje troškove procjene rizika.
Više informacija
|
Provjerite svoj limit
Smart Watch Otto SW-86

Otto is a distinct smartwatch created by Italian designer. It's unique shape with octagon bezel is able to perfectly emphasize your dynamic individuality and style. It will tell time and weather and receive notifications on calls and messages – just sync it with your smartphone. There are 25 sports modes, swimming included: this watch is waterproof by the IP68 standard. It can monitor your heart rate, blood pressure, sleep, count steps, and remind you to drink water. Control your music playback and camera right from the wrist. Choose from six watch faces or download new ones – the device is fully customizable. And you don't have to charge it daily because Otto lasts up to 7 days in active mode! With this smartwatch, you can stay focused on important things in life.
Please note that we care about your privacy — the Canyon smartwatch follows the GDPR standard and protects your personal data.
Features:
IP68 waterproof
IPS Frameless Screen
Customizable notifications
SMS alerts
Water time drink reminder
Sedentary reminder
Heart rate monitor and accelerometer
Blood pressure
Oxygen saturation level
Detailed activity statistics
Womens calendar
Sleep monitoring
Smart alarm clock
Interchangeable dials
25 popular sport modes
Remote camera & music player control
Games inside
Weather
Low power consumption
Compatible with Android 5.1+, iOS 12.0+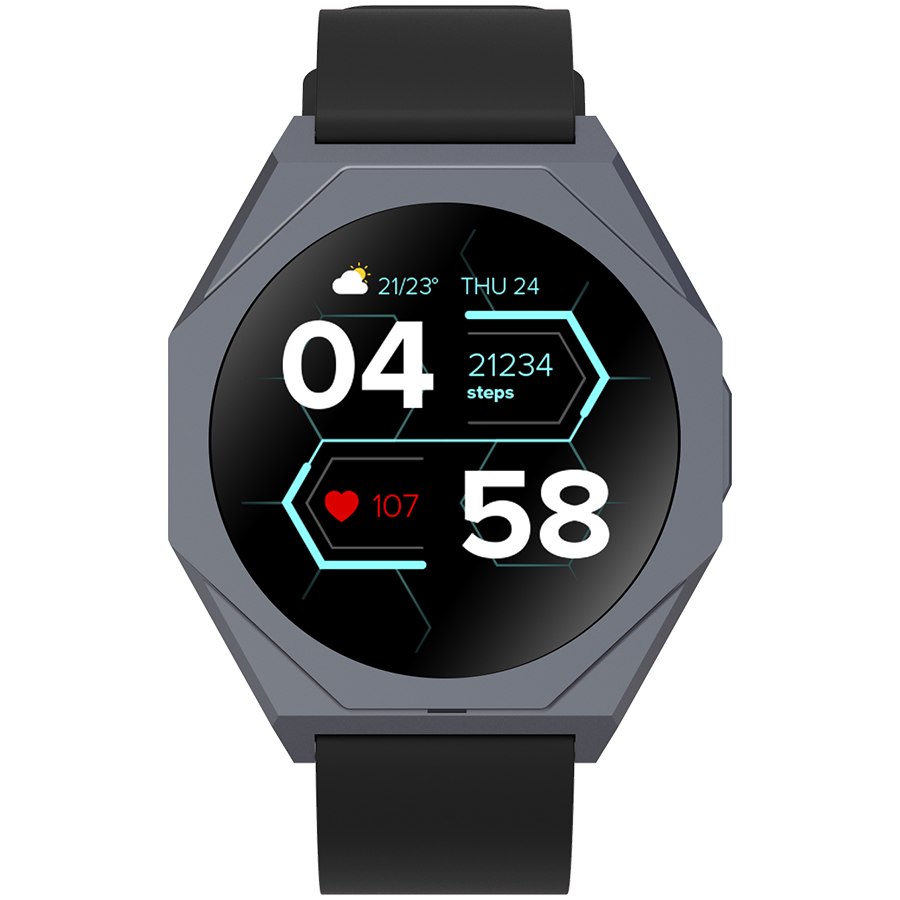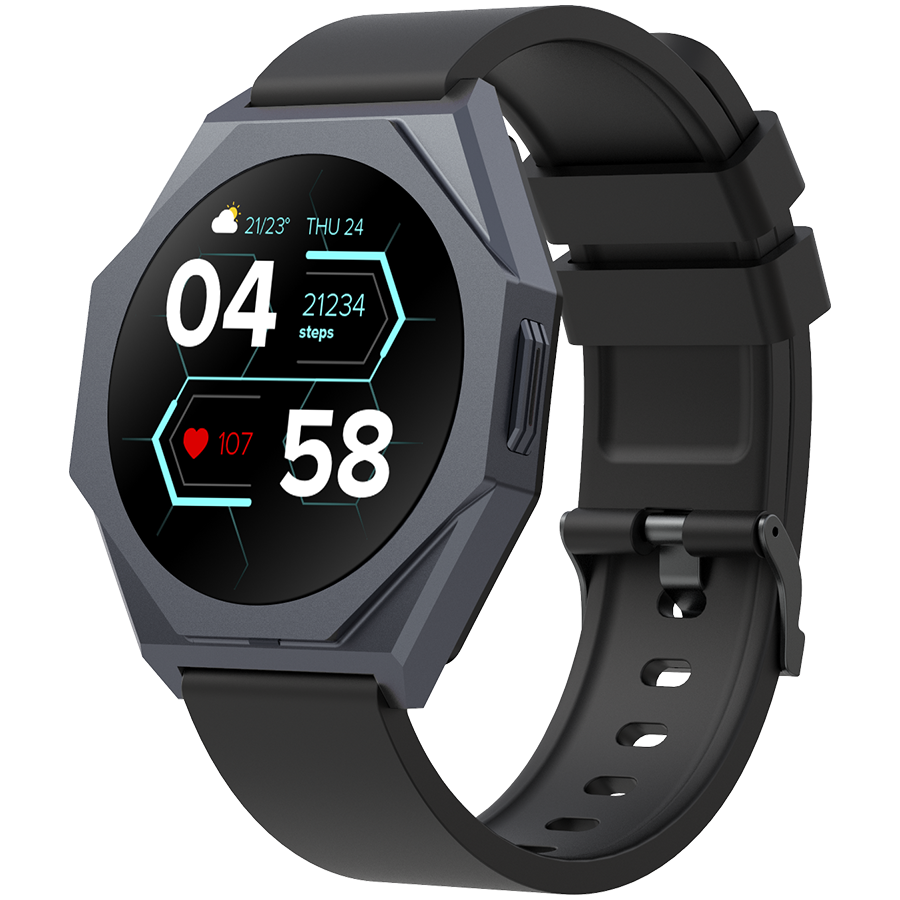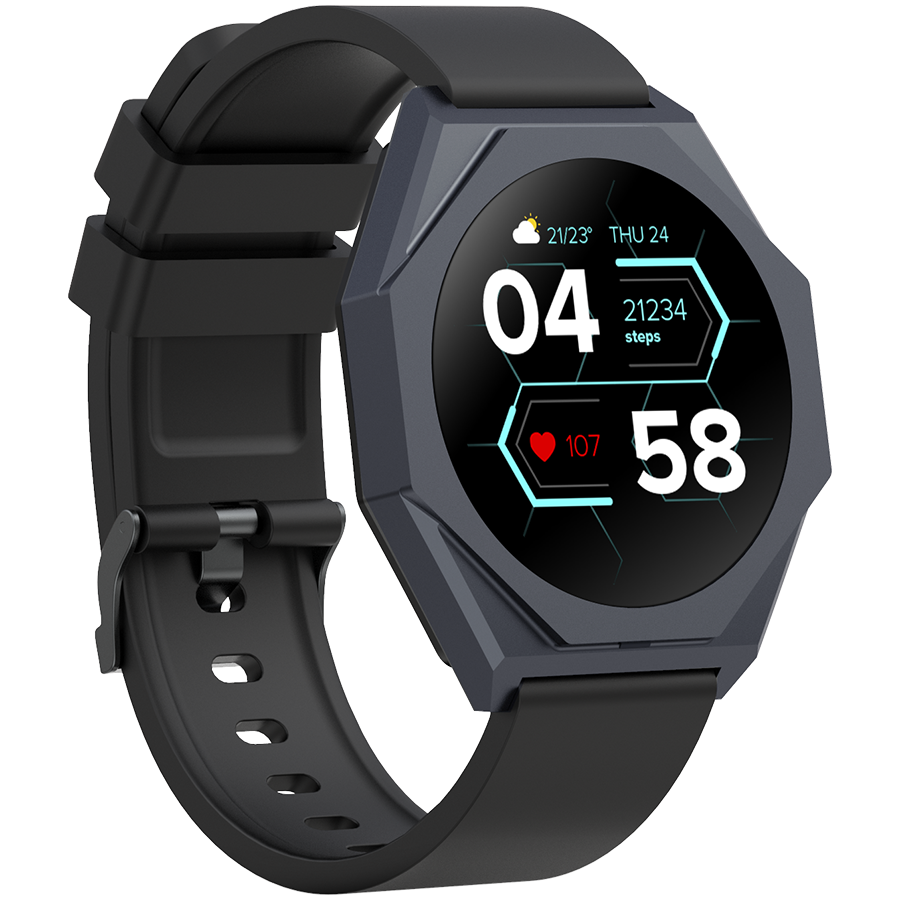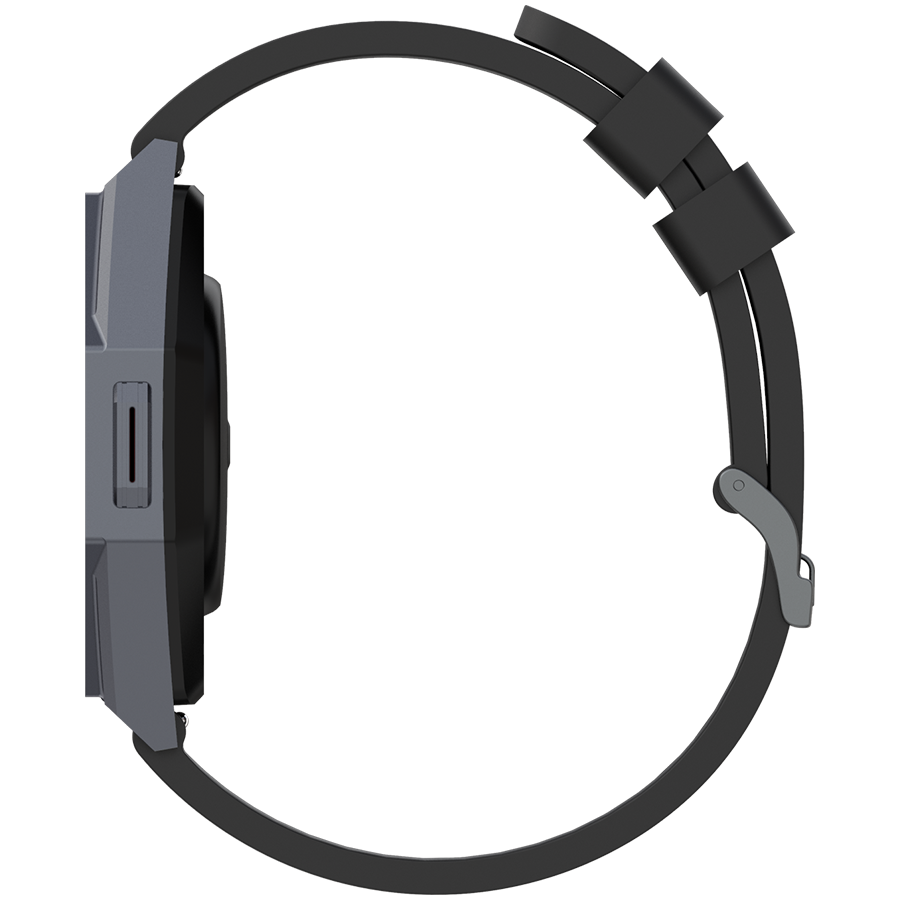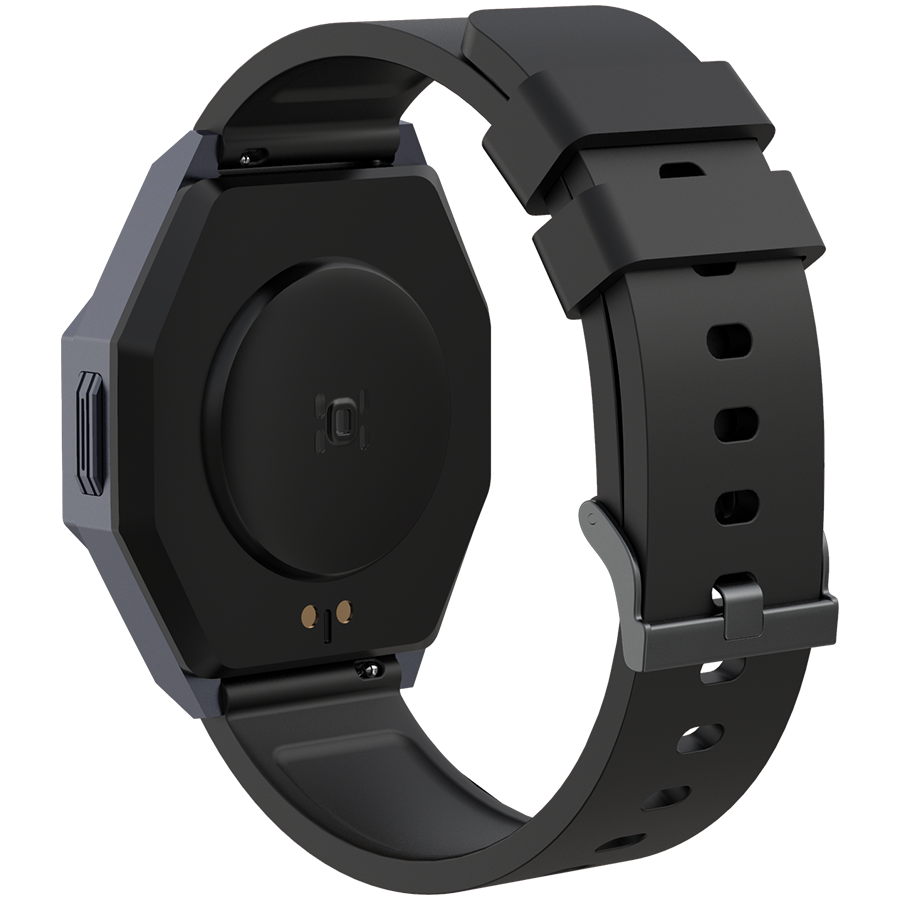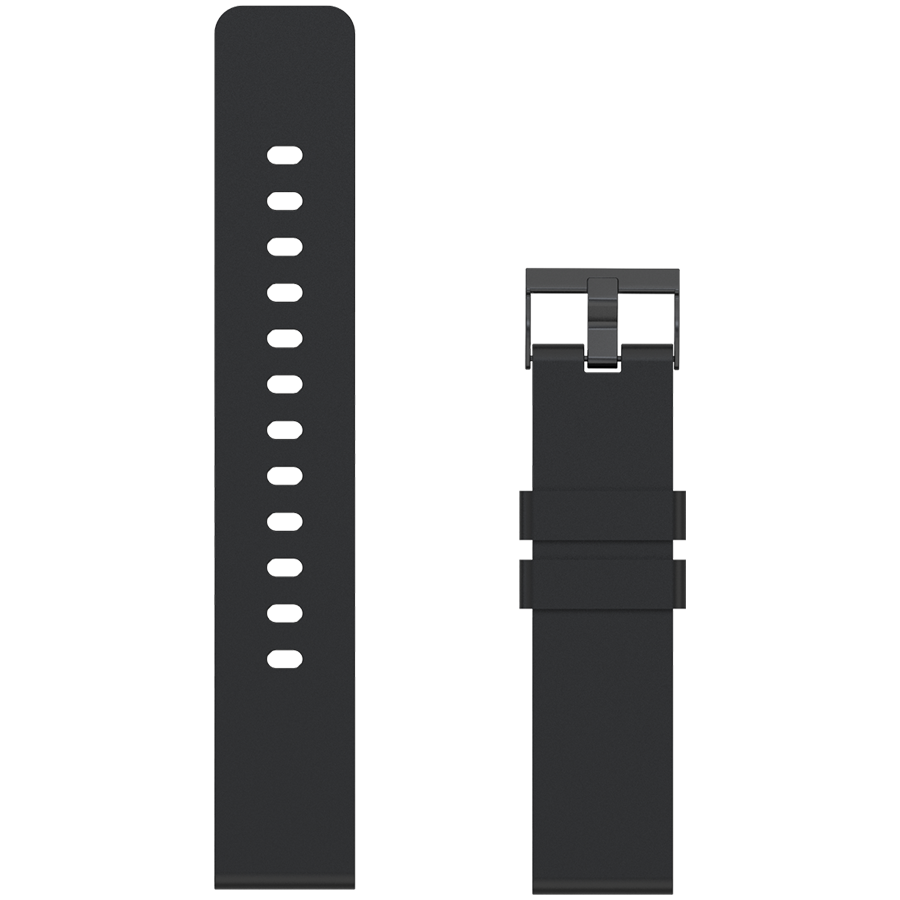 Marketing Model Name: Otto SW-86
Commercial Name: Smartwatch Canyon Otto SW-86 Black (CNS-SW86BB)
Article: CNS-SW86BB
Proizvođač: CANYON
Product Type: Smart Watch
Case Material: Aluminium Plastic
Strap: Black Silicone Strap
Strap Removable: Yes
Time Display: Digital
Band Size: 260 mm x 20 mm
Display Size: 1.30"
Display Resolution: 360x360
Display Technology: LTPS
Display Touchscreen: Yes
Internal Memory Size: 192 MB
Battery Capacity: 280 mAh
Battery Technology: Lithium Ion Polymer
External Color: Gun
Requires Operating System: Android iOS
Depth (mm): 45.4 mm
Height (mm): 42.4 mm
Width (mm): 9.6 mm
Warranty Products Returnable: Yes
Warranty Term (month): 12 month(s)
Warranty validation Criteria: Serial Number
Pack Weight Brutto (kg): 0.121 kg
Pack Weight Netto (kg): 0.076 kg
Pieces in pack: 1
Box Weight Brutto (kg): 5.54 kg
Retail Packaging Net Weight Carton: 0.045 kg
Retail Packaging Net Weight Plastic: 0 kg
Packs in Box: 40
Package Type: Retail
EAN Code: 5291485009489
Ostale informacije