CANYON Nightfall GH-7, Gaming headset with 7.1 USB connector, adjustable volume control, orange LED backlight, cable length 2m, Black, 182*90*231mm, 0.336kg
Dostava:
Iznos dostave 3,50 EUR
Može biti na Vašoj adresi u roku 1-3 radna dana
Dostupnost artikla:
Artikl je dobavljiv isti ili najkasnije drugi dan
Ostvarite 10% popusta na virmansko, gotovinsko i crypto plaćanje.
Popust se obračunava na kraju narudžbe.
Pregled vrsta plaćanja
Pregled vrsta plaćanja
Popust za gotovinu:
25,94 EUR
Gotovina, pouzeće, internet bankarstvo ili kriptovalute.
Kartice jednokratno:
27,38 EUR
Platite karticom jednokratno ili putem Paypala.
Obročna otplata:
28,82 EUR
Platite do 36 rata bez kamata i naknada.
Nightfall Gaming Headset
This headset provides a completely immersive gaming experience, without any discomfort during long night sessions. The shape of ear cushions allows to use the headset as long as possible with maximum convenience. Virtual Surround 7.1 technology creates rich volume and a 360-degree feeling with balanced sound ambiance. It allows a player to figure out fast where every sound comes from. Convenient adjustable microphone perfectly transmits voice, and a two-meter cable allows to be at an optimal distance from the computer. The optimal shape, stylish and discreet design, convenient volume and microphone control - all this will delight game enthusiasts of any genre. Great value for the price!
Features:
• Virtual 7.1 surround sound
• Comfortable ear cushions
• Volume control
• Adjustable headband and microphone
• Driver diameter: 40mm
• Impedance: 32Ω
• Cable length: 2m
• Connection type: USB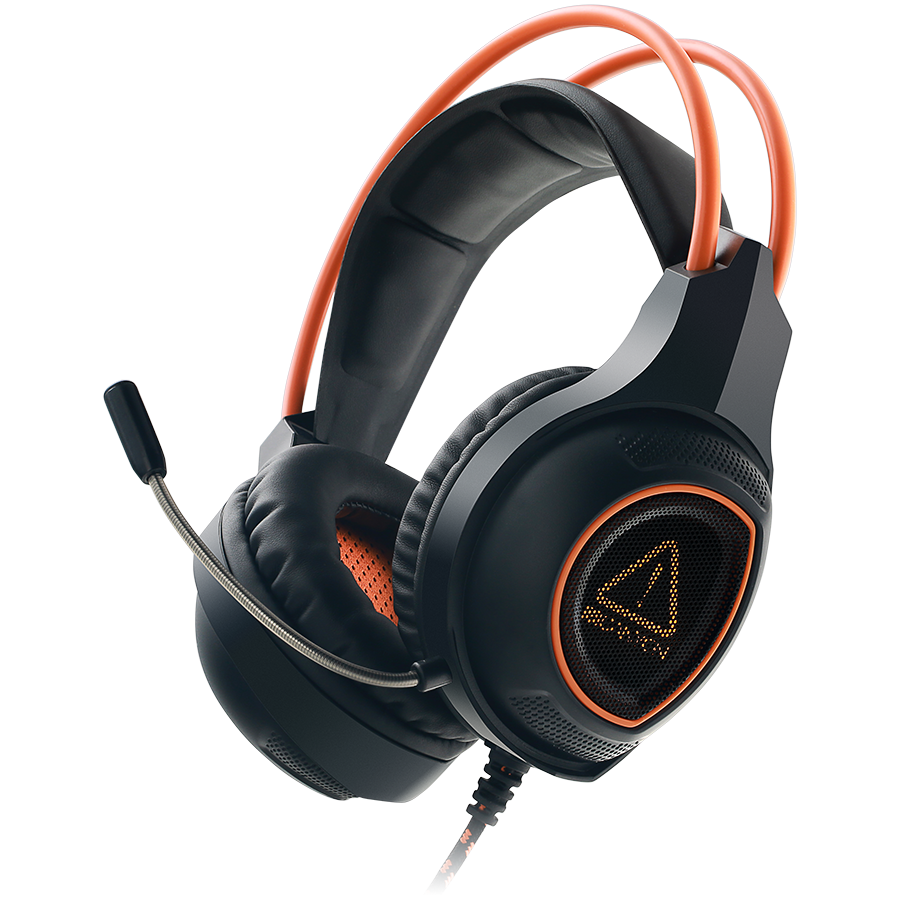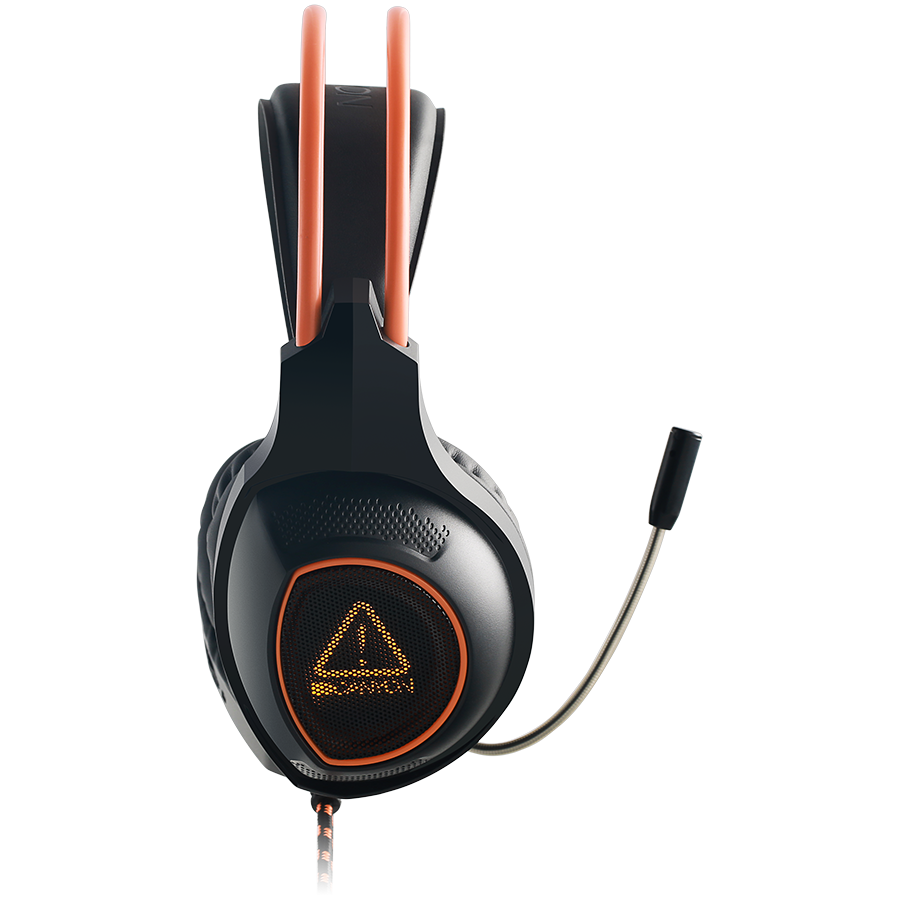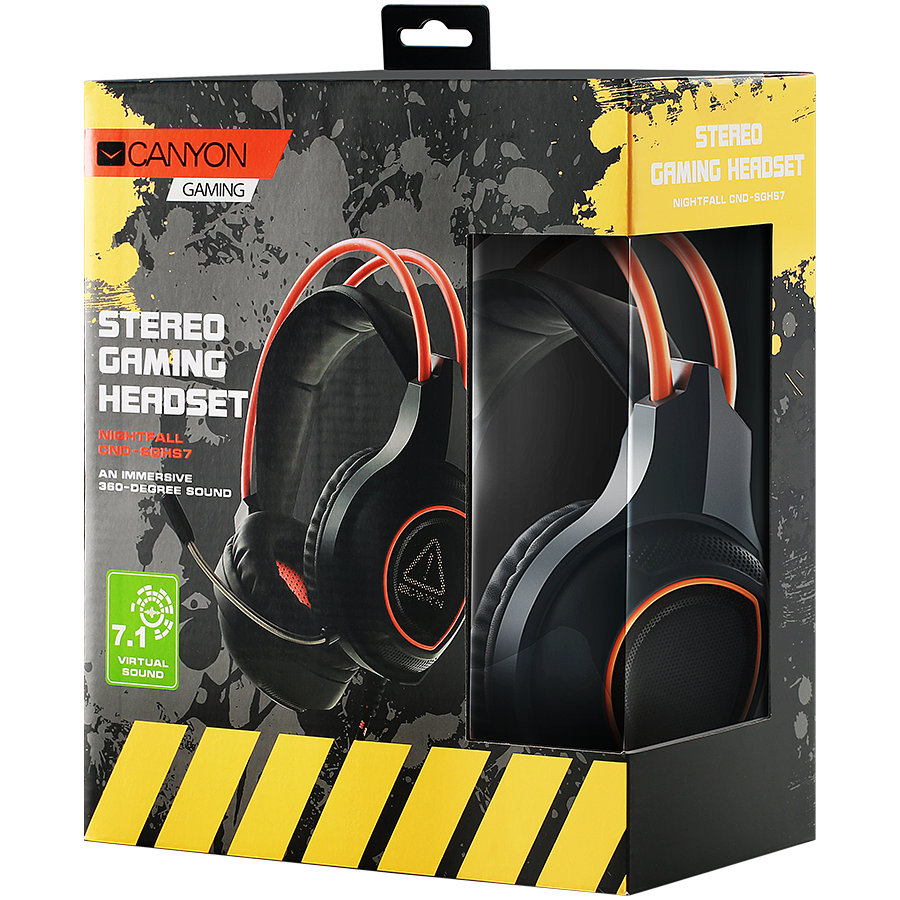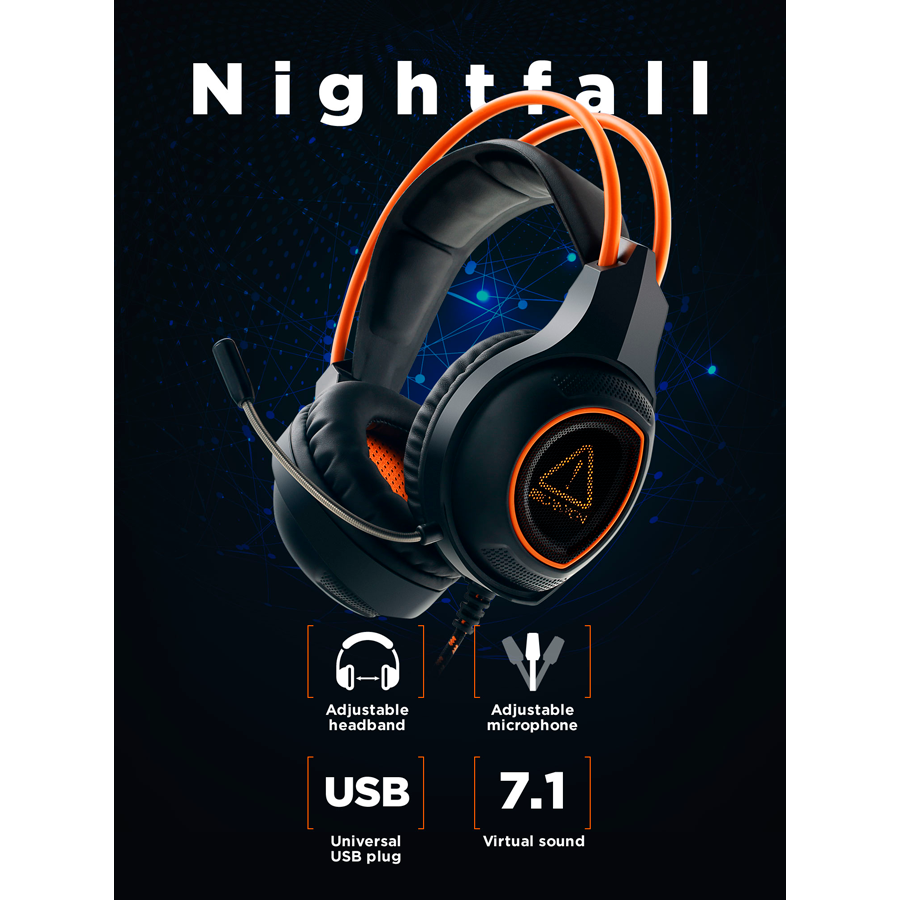 Marketing Model Name: Nightfall GH-7
Commercial Name: Headset Canyon Nightfall GH-7 7.1 Black Orange (CND-SGHS7)
Audio System Type: Gaming Headset
Destination: PC Multimedia
Connectivity Technology: Wired
Mount Type: Head-band
Audio Output Mode: 7.1 Channel Surround
System Components: 2 Speakers
Microphone Form Factor: Built-in
USB: 1
Audio Controls: Volume
Features: 7.1 virtual surround sound
Cable Length: 2 m
External Color: Black
Depth (mm): 231 mm
Height (mm): 90 mm
Width (mm): 182 mm
Nominal Weight: 0.336 kg
Warranty Products Returnable: Yes
Warranty Term (month): 24 month(s)
Warranty validation Criteria: Serial Number
Pack Length (mm): 218 mm
Pack Width (mm): 120 mm
Pack Height (mm): 260 mm
Pack Weight Brutto (kg): 0.59 kg
Pack Weight Netto (kg): 0.336 kg
Pieces in pack: 1
Box Length (mm): 456 mm
Box Width (mm): 380 mm
Box Height (mm): 549 mm
Box Weight Brutto (kg): 7.78 kg
Retail Packaging Net Weight Carton: 0.254 kg
Retail Packaging Net Weight Plastic: 0 kg
Packs in Box: 12
Packs per Pallet: 216
Package Type: Retail
EAN Code: 5291485005689
Quantity of the boxes per pallet (by air)(pcs): 12
Dimensions of pallet (by air)(cm): 1200x1000x1248 mm
Quantity of the boxes per pallet (by sea)(pcs): 18
Dimensions of pallet (by sea)(cm): 1200x1000x1800 mm
Ostale informacije