CANYON Canyon Wired optical mouse with 3 buttons, DPI 1000, with 1.5M USB cable, black, 65*115*40mm, 0.1kg
Šifra artikla:
CNE-CMS10B
Dostava:
Iznos dostave 3,50 EUR
Može biti na Vašoj adresi u roku 1-3 radna dana
Dostupnost artikla:
Artikl je dobavljiv isti ili najkasnije drugi dan
Ostvarite 10% popusta na virmansko, gotovinsko i crypto plaćanje.
Popust se obračunava na kraju narudžbe.
Pregled vrsta plaćanja
Pregled vrsta plaćanja
Popust za gotovinu:
6,55 EUR
Gotovina, pouzeće, internet bankarstvo ili kriptovalute.
Kartice jednokratno:
6,92 EUR
Platite karticom jednokratno ili putem Paypala.
Obročna otplata:
7,28 EUR
Platite do 36 rata bez kamata i naknada.
Leanpay do 36 rata:
7,28 EUR
Leanpay omogućuje brzo i jednostavno plaćanje na rate preko interneta. Za plaćanje na rate u košarici odaberite Leanpay kao vrstu plaćanja. Informativni izračun ne uključuje troškove procjene rizika.
Više informacija
|
Provjerite svoj limit
Wired Mouse With a Smooth Sliding Effect Canyon M-10
Canyon's premium wired M-10 mouse is designed to work optimally with any computer or laptop. Its main feature is a low-friction base coating that allows the mouse to glide smoothly on any table, rug or other working surface. The precise optical sensor and robust construction ensure comfortable and stable work, while the symmetrical design and low weight make it easy to operate in either hand for a long time. The perfect companion for daily use.
Precise optical sensor with 1000 DPI
3 firm pleasant-touch buttons
Made to handle 3 mln clicks per button
Ergonomic design for use in both hands
Low-friction base covering
1,5-meter cable
Sizes: 109 x 62 x 35 mm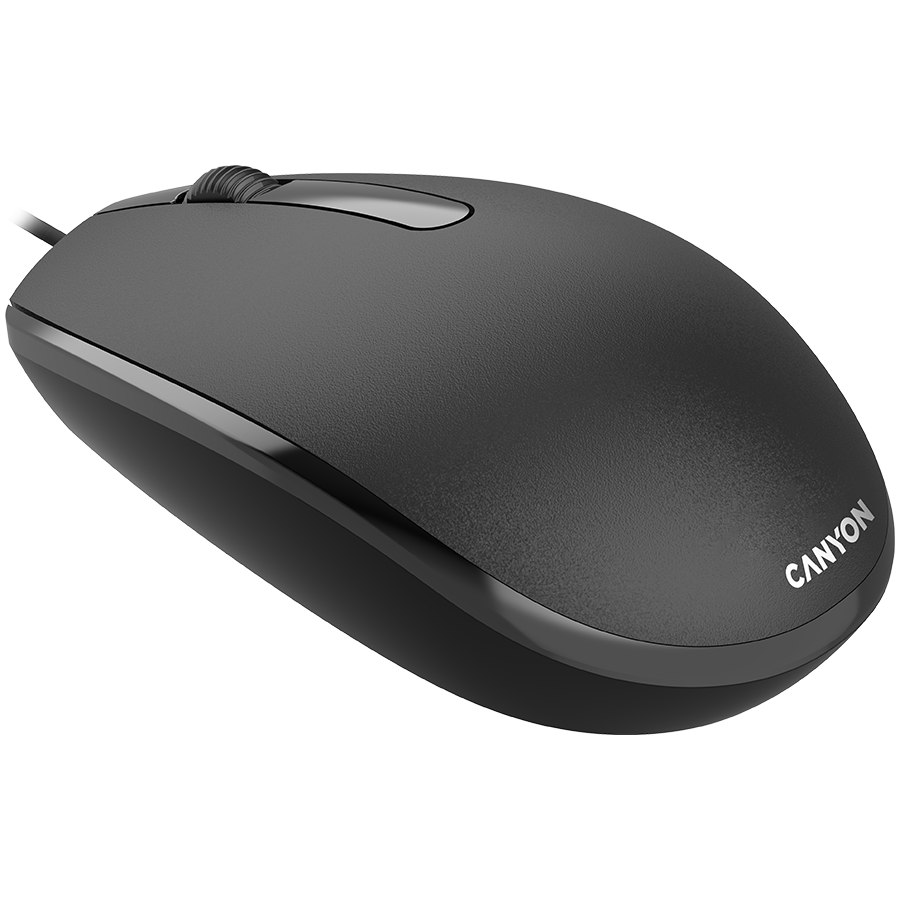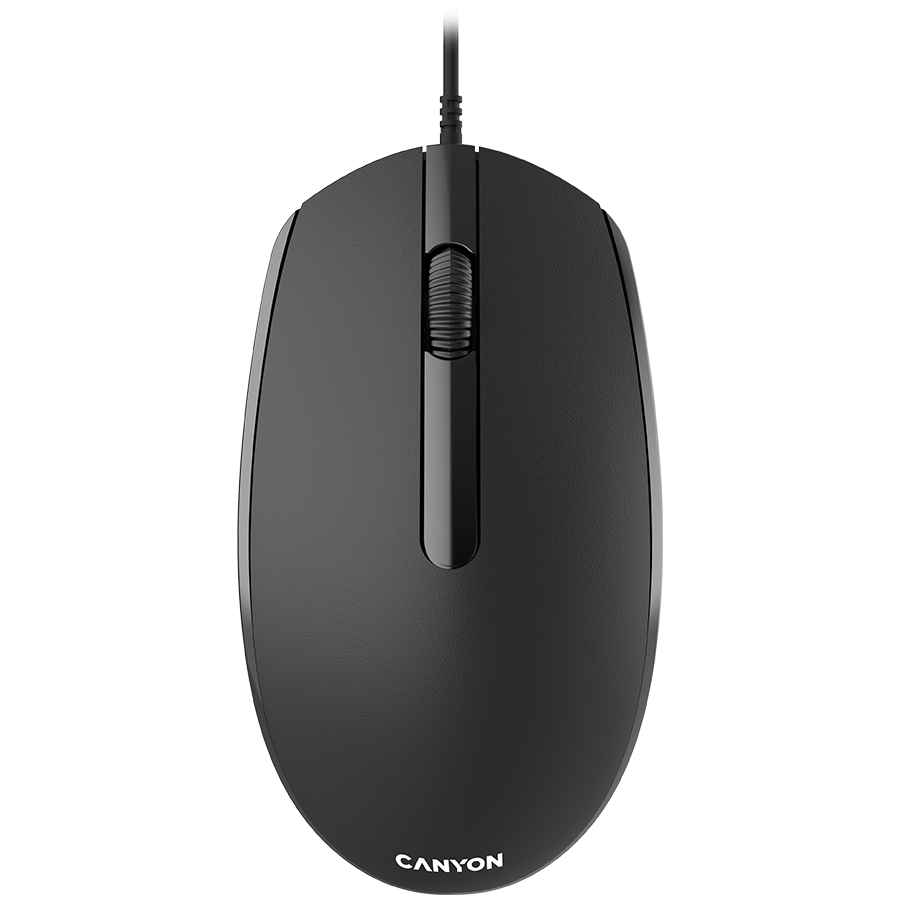 Marketing Model Name: M-10
Commercial Name: Mouse Canyon M-10 Wired Black (CNE-CMS10B)
Device Location: External
Connectivity Technology: Wired
Interface: USB
Number of Buttons: 3
Movement Resolution: 1000 dpi
Mouse Features: Scrolling Wheel
External Color: Black
Cable Length: 1.5 m
Included Accessories: Documentation
Depth (mm): 115 mm
Height (mm): 40 mm
Width (mm): 65 mm
Nominal Weight: 0.1 kg
Warranty Products Returnable: Yes
Warranty Term (month): 24 month(s)
Warranty validation Criteria: Serial Number
Pack Length (mm): 136 mm
Pack Width (mm): 220 mm
Pack Height (mm): 43 mm
Pack Weight Brutto (kg): 0.134 kg
Pack Weight Netto (kg): 0.079 kg
Pieces in pack: 1
Box Length (mm): 465 mm
Box Width (mm): 400 mm
Box Height (mm): 280 mm
Box Weight Brutto (kg): 5.86 kg
Retail Packaging Net Weight Carton: 0.015 kg
Retail Packaging Net Weight Plastic: 0.04 kg
Packs in Box: 40
Package Type: Retail
EAN Code: 5291485006778
Quantity of the boxes per pallet (by air)(pcs): 24
Dimensions of pallet (by air)(cm): 1200x9300x1390 mm
Quantity of the boxes per pallet (by sea)(pcs): 36
Dimensions of pallet (by sea)(cm): 1200x9300x2010 mm
Ostale informacije