Canyon 2.4 GHz Wireless mouse ,with 7 buttons, DPI 800/1200/1600, Battery:AAA*2pcs ,Dark gray72*117*41mm 0.075kg
Šifra artikla:
CNS-CMSW21DG
Dostava:
Iznos dostave 19kn
Može biti na Vašoj adresi u roku 1-3 radna dana
Dostupnost artikla:
Artikl je dobavljiv isti ili najkasnije drugi dan
Ostvarite 10% popusta na virmansko i gotovinsko plaćanje
obračunava se na kraju narudžbe -
70,42 Kn
Obročno plaćanje:
3 * 26,08 Kn
6 * 13,04 Kn
12 * 6,52 Kn
Wireless Optical Mouse With "Blue LED" Sensor
MW-21
One of the most successful solutions among all Canyon PC accessories! Due to the improved LED sensor with "Blue LED" technology, this mouse works much more accurately than any other mouse of this class, and with power-saving technology, it increases the operating time by 20% from two AAA batteries. Wireless 2.4 GHz USB receiver allows you to maintain a high-quality connection without cluttering the workplace with unnecessary wires. 7 durable buttons and 3 DPI switching levels ensure optimal operating functionality. The monolithic, ergonomic right-handed design and durable UV Matt covering and Rubber Coating make the mouse a decent everyday companion.
Features:
Wireless 2.4 GHz USB connection
Optical sensor with "Blue LED» technology
Each of the 7 buttons can handle 3 mln clicks
3 levels of DPI: 800/1200/1600
Monolith UV Matt and Rubber Coating covering
2 AAA batteries included
Sizes: 117*41*72 mm
Weight: 75 g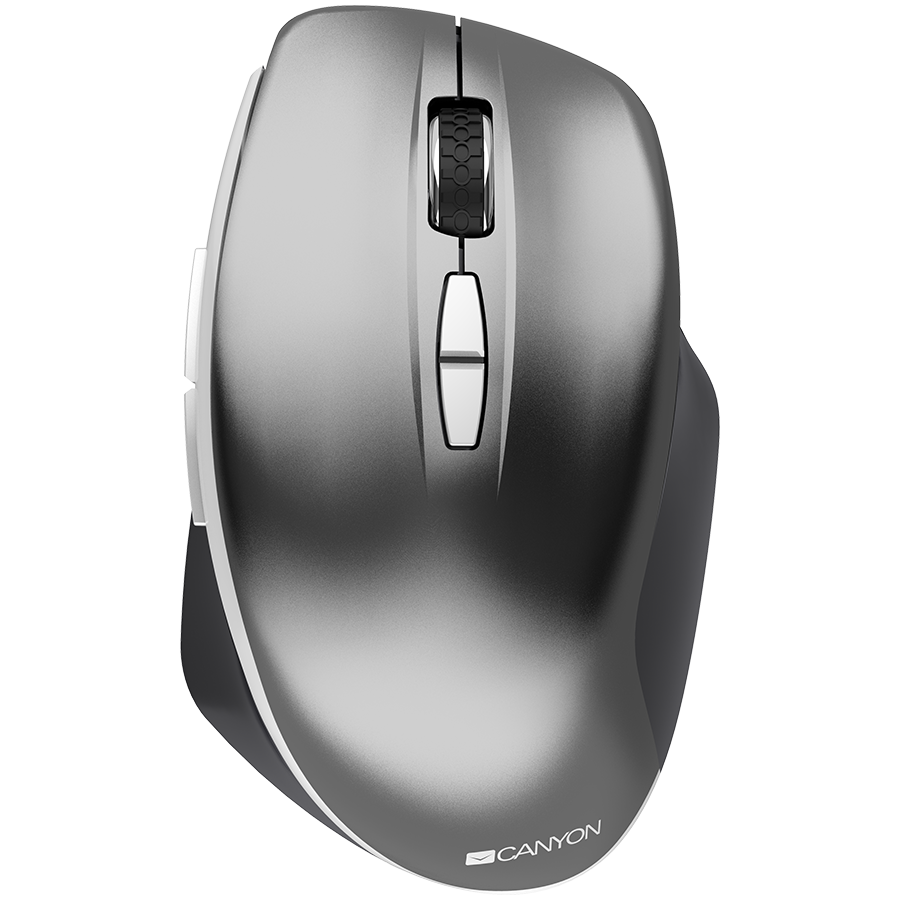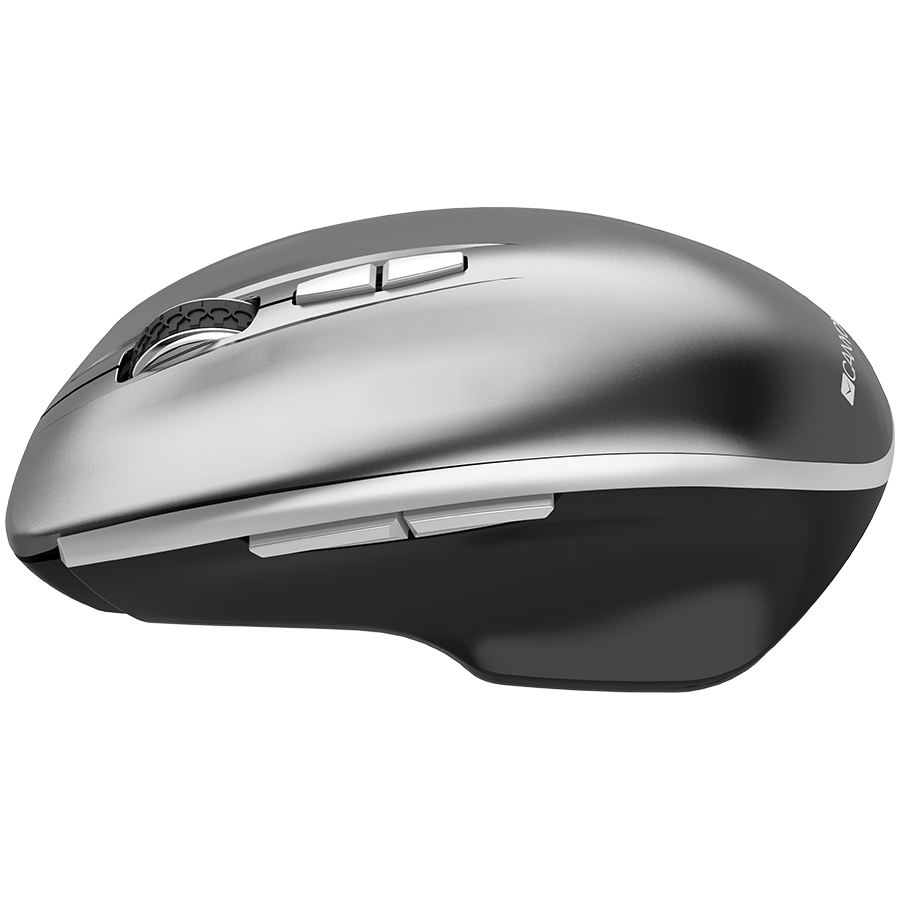 Device Location: External
Connectivity Technology: Wireless
Wireless Technology: RF
Frequency: 2.4 GHz
Number of Buttons: 7
Movement Resolution: 1600 dpi
Max&Min Movement Resolution: 800dpi1600dpi
Supports Battery Type Classification: AAA
Battery Included Quantity: 2
External Color: Dark Gray
Depth (mm): 117 mm
Height (mm): 41 mm
Width (mm): 72 mm
Nominal Weight: 0.075 kg
Warranty Products Returnable: Yes
Warranty Term (month): 24 month(s)
Warranty validation Criteria: Serial Number
Pack Length (mm): 125 mm
Pack Width (mm): 20 mm
Pack Height (mm): 195 mm
Pack Weight Brutto (kg): 0.111 kg
Pack Weight Netto (kg): 0.086 kg
Pieces in pack: 1
Box Length (mm): 450 mm
Box Width (mm): 400 mm
Box Height (mm): 275 mm
Box Weight Brutto (kg): 4.44 kg
Retail Packaging Net Weight Carton: 0.012 kg
Retail Packaging Net Weight Plastic: 0.013 kg
Packs in Box: 40
Package Type: Retail
EAN Code: 5291485006785
Quantity of the boxes per pallet (by air)(pcs): 24
Dimensions of pallet (by air)(cm): 1150x870x1250 mm
Quantity of the boxes per pallet (by sea)(pcs): 42
Dimensions of pallet (by sea)(cm): 1150x870x2040 mm
Ostale informacije